News
California Proposes New Law Reforming Use Of Force Rules For Police
A state Senate committee advanced the bill proposal and it will head to another committee for review.
Photo Credit: Photo: Rich Pedroncelli / AP
On Tuesday June 19, bill that would set new standards for police behavior successfully advanced a California Senate Public Safety Committee hearing. According to the Atlanta Black Star, several attendees urged lawmakers to pass AB 931, a bill that will limit police's use of deadly force.
The measure will be soon be brought up for another committee to review.
California's laws currently outline when police officers can use "reasonable force." The law governing reasonable force hasn't been changed in California since 1872, and is the U.S.' oldest unchanged use-of-force law. As of now, the if an officer fears for his or her safely, he or she may use force. Because of this, it is rare for officer-involved shootings to end with officers facing any charges for killing citizens.
Like what you're reading?
Get more in your inbox.
San Diego Democrat Assemblywoman Shirley Weber introduced the measure and said, "It must be guided by the goals of safeguarding human life."
Democratic Senator Steven Bradford broke it all the way down and put it plain.
"It always blows me away when law enforcement only fear for their life only when they're facing black and brown people," Bradford said. "We don't have a problem with law enforcement, we've got a problem with racism."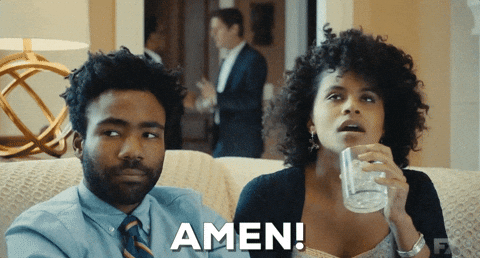 Bill supporters believe the changes will make things safer for everyone involved (including police officers) as it would promote de-escalation techniques and would set up initiatives to help mend police-POC relations.
David Mastagni, a lobbyist for the California Peace Officers Association, disagreed with supporters' claims the law would be good for police officers.
Mastagni claimed the law would create "a hindsight, second-guessing game that puts not only the officers at danger but puts the public at danger as well."
Republican Senator Jeff Stone (Temecula) was the only senator on the committee who wasn't onboard with the amendment, arguing it would stop police officers from responding to calls and discourage potential police officers from apply to the force.
"We all agree that we don't want to put police officers in harm's way, but we also don't want to put the public in harm's way," Democratic Senator Hannah-Beth Jackson (Santa Barbara) responded.
---
Sponsored Content
7 Ways To Execute Your Dreams