News
Can We Talk About How The 'Atlanta' Stars Are Going To Be In Major Films This Summer? That Was A Rhetorical Question.
They are must-sees by default.
As if people couldn't already get enough of FX's critically acclaimed comedy series Atlanta, Donald Glover, Lakeith Stanfield, Zazie Beets and Brian Tyree Henry continue to prove why they're black excellence as they each take over the summer movie lineup.
Glover can be seen in Solo: A Star Wars Story which premieres in the U.S. on May 25. The entertainment industry's triple threat stars as Lando. A new clip introducing him simply solidifies that he will easily be one of the best things about the movie.
Like what you're reading?
Get more in your inbox.
After his incredible contribution to Academy Award-winning thriller Get Out, Stanfield is taking another shot at sci-fi flicks with "Sorry to Bother You."
As described by Consequence of Sound, the film offers a satirical take on race relations within corporate America. Stanfield stars as telemarketer Cassius Green who gets swept up in a union protest, a viral nightmare and a conspiracy to turn the proletariat into horses.
It's sure to be a wild ride, but that's what makes it even more exciting. The film opens in the U.S. July 6.
Zazie Beets will take her rightful place in the Marvel Cinematic Universe with Deadpool 2. Beets will join the cast as Domino, a badass woman who can manipulate luck in her favor in the sequel to the 2016 blockbuster film.
"I'm Domino," Beets' character says in her introduction to the squad. "And I'm lucky."
All we know is, we'll be lucky to watch her kill it when the movie opens May 18.
Brian Tyree Henry is sure to kill it in Drew Pearce's futuristic action thriller Hotel Artemis. The movie is set in Los Angeles in 2028 and follows a nurse who runs a members-only underground hospital for Los Angeles' most sinister criminals and learns one of her patients is there to kill another.
According to Deadline, the plot revolves around an armed robbery that goes wrong for Sterling K. Brown's character, Waikiki, and Bryan Tyree Henry's character, Honolulu, the latter of whom is injured and needs attention at the hotel where strictly enforced rules even among the criminal set has kept it a going concern for years. Waikiki's valuable prize from the heist, though, eventually draws the biggest bad guy to the Artemis to get it back.
Sterling K. Brown and Bryan Tyree Henry? Yes, please. Hotel Artemis hits theaters June 8.
Get your popcorn ready; this is gonna be good.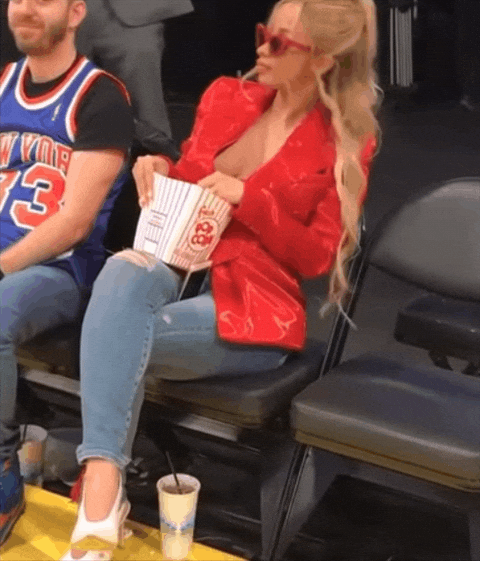 ---
Sponsored Content
How Interior Designer Ajia Monet Was Able To Defy The Odds And Create A Successful Business Out Of Her Passion