Donald Trump Just Endorsed 'Spectacular' 'African American Leader' John James To Represent Michigan In U.S. Senate
John James will be running in the Michigan Republican primary.
John James is campaigning in the Michigan Republican primary for a seat in the U.S. Senate.
Endorsements can help put a candidate over the top, and James just nabbed the biggest endorsement there is: a presidential co-sign.
President Donald Trump endorsed the 37-year-old on Friday, calling him a "spectacular" candidate with "such great potential," WZZM reports.
.@JohnJamesMI, who is running in the Republican Primary in the great state of Michigan, is SPECTACULAR! Vote on August 7th. Rarely have I seen a candidate with such great potential. West Point graduate, successful businessman and a African American leader…

— Donald J. Trump (@realDonaldTrump) July 27, 2018
"I want to help the president create more economic opportunity, secure our borders and strengthen our national security. From the battlefield to the boardroom, I have the experience to get the job done for Michigan," said James in a statement.
Vice President Mike Pence joined Trump and also tweeted his support for James.
Proud to support @JohnJamesMI for U.S. Senate. Leaders like John are the FUTURE of the GOP. I know he will be a strong champion of @RealDonaldTrump's agenda. To the great people of Michigan – get out & vote Aug 7 for John! https://t.co/qiDhgCXtl3

— Mike Pence (@mike_pence) July 27, 2018
The West Point graduate is a business executive and was a helicopter pilot in the Iraq War. He is running against detergent manufacturer Sandy Pensler in the upcoming primary.
Both James and Pensler support Trump and his controversial trade and tariff policies, which Detroit-based automakers claim negatively affecting them.
"I have run a campaign strongly in support of the president's policies of lowering taxes, reducing regulations and protecting our borders," Pensler said in a statement according to WXYZ, in which he noted he was disappointed in Trump's endorsement choice. "My support continues for President Trump and his policies, and I believe Michigan Republican voters will see that I have a greater depth and understanding of the issues and will be a stronger voice for our great state in the U.S. Senate."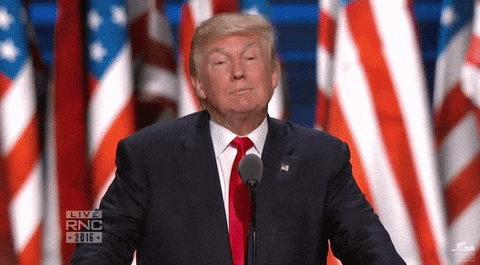 Should James win, he would become only the 11th black American to serve in the U.S. Senate.
The Michigan primary's victor will go on to run against third-term Democratic Senator Debbie Stabenow in November.
Now, check these out:
Competition Seeks To Bring Start-Up Tech Talent To Detroit
The Way White People See Detroit
What Trump's Proposed Wall Means For Food Security And Farming Traditions In The Black Community