News
This Brooklyn Restaurant Employee Was Fired After Telling Patrons That The Manager 'Doesn't Like Black People'
The whole encounter was caught on video!
Photo credit:Photo: Instagram ; Google Street View
Remember when Kanye West infamously said that "George Bush doesn't care about black people?" Well, one employee declared that a Brooklyn restaurant manager didn't so much care for black people either... but she said it to one of the restaurant's customers!
According to Fox News, Instagram user Jypsy Jeyfree encountered a rude interaction with an employee at Dumbo Kitchen in Brooklyn as she kicked out customers since the restaurant was nearing closing hours this past Sunday.
Shown via footage Jeyfree caught on smartphone video, the incident escalated to racism.
Like what you're reading?
Get more in your inbox.
"Your manager doesn't like black people, honey," said Jeyfree. To which the staffer replied, "Everybody in here knows that already!"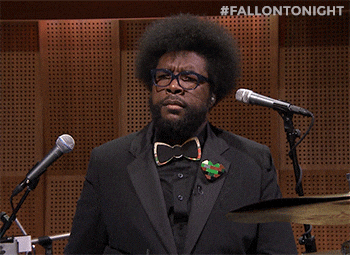 Toward the end of the video, you could see the staffer violently trying to take the phone away from Jeyfree. "True racism at its finest," read Jeyfree's caption.
"This world that we live in is in a spiritual warfare! I am APPALLED! STOP THE HATE," she continued via the caption.
The following day, Dumbo Kitchen released a statement on Twitter confirming that they did not condone the behavior:
Hate and Racism will not prevail. We do not stand by the sick comments by our ex-employee for a second. We pride ourselves on fairness and equality. We are taking legal action against these individuals immediately.

— Dumbo Kitchen (@dumbokitchen) November 13, 2017
The employee and the manager have been fired. "It came as an absolute shock. It's something we don't believe in for one second," said Dumbo Kitchen's owner Adam Ragib to the Daily News.
Dumbo Kitchen also announced via Instagram that they will be holding a community event on Friday, Nov. 17 where they will discuss the incident and formally apologize to the customers involved.
---
Sponsored Content
How Transformational Speaker Justin Michael Williams Motivates And Inspires Those Who Feel Discouraged