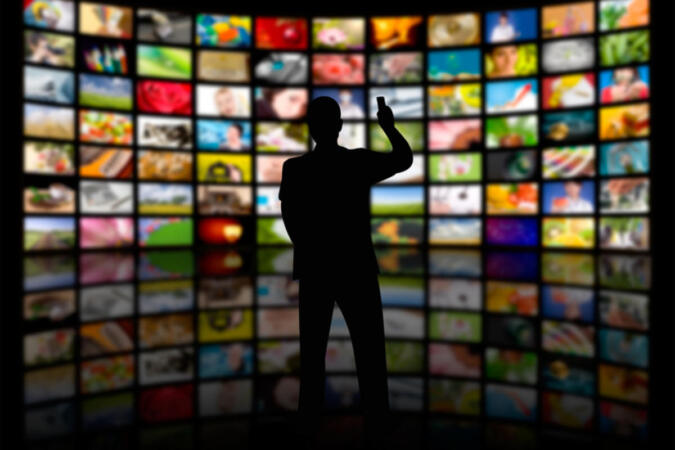 If you've been keeping up with all our pilot season casting announcements over the last couple of months, you'll know that, at a glance, we're on track to have another season of a healthy number of pilots with black actors in starring, lead, or supporting roles. I'll be compiling the data in coming weeks as pilot season winds down, and publish on this blog so that we can compare to recent seasons (you'll recall the 2013 pilot season saw a record number of pilots with black actors in prime roles; I wrote about this here that year).
As the film and TV industry remain under fire during a time when words like diversity and inclusiveness are cause célèbre, many audiences are thrilled by the seemingly decisive moves studio executives are making to address these long-standing issues; starting with the faces we see on screen.
How many of these pilots will actually make it to series is the big question that will be answered over the summer as TV networks unveil their final fall 2017/winter 2018 lineups.
In the meantime, to give you some idea of what each of these pilots is up against with regards to becoming series, some statistics on new TV shows you should know, if only to remind you of just how precarious a journey lies ahead for many of the new pilots announced in the last couple of months, that continue to shore-up their casts.
The below data comes from a well-researched, very useful FutonCritic.com report on things you need to know about the TV season.
Here's the list, along with my own quick commentary on each item. To get even deeper insight, head over to Futon Critic for a more thorough breakdown.
1) Only 32% of broadcast network shows make it to a second season: I thought that figure would actually be higher. But it obviously means that the majority of the new shows you've been watching this season, won't be back, so don't get too attached to them until you're sure. Some have already been canceled, as we've reported.
2) Shows that premiere in September have the best chance of survival: I suppose it could be because they'll have more time to grow on audiences, who are ready and primed to begin the new TV season in September, and by the time shows debut in the mid-season, audiences may have already become attached to those shows that debuted in September, and may not be as interested in discovering anything new.
3) Scripted and unscripted shows fail at the same rate: Nothing to add here. Although maybe I would've liked to read that unscripted shows fail more often than scripted, since I'm not much of a fan of most reality TV series.
4) Friday night is indeed the "death slot": Makes sense. It's Friday night; last day of the work week; happy hour(s); people go out, and stay out, and unwind, as opposed to any other day of the work week. So any new shows that are programmed for Friday nights are most likely sent there to die. "Rosewood" is a recent example, after being moved from its initial Wednesday season 1 primetime slot. But it's not *dead* yet. In fact, it's not entirely impossible that a series pushed to Friday nights, after previously airing on some other night, may actually perform well, as it might find an audience it didn't have in its previous time slot.
5) 10 o'clock is just as successful as any other time period: In essence, it's not too late an hour, and cable TV doesn't suddenly draw audiences away.
6) 5% of shows that are announced don't even air: I'm actually surprised that it's actually not a lot higher.
7) 4% of broadcast series have changed networks: Interesting. I've never really given much thought to what that percentage might be… until now.
8) New shows on average lose 14% of their audience by episode two: I can see that. It makes sense. New TV series typically draw their highest rating when they premiere, as audiences as curious enough to want to see whether they are programs that they'd want to continue watching. And by episode 2, 14% decide don't come back.
9) Cable dramas are almost twice as likely to return as broadcast ones: No surprise there either, with all the talk of much of the best TV being on cable, and recently, that cable TV shows are even more attractive than films released in the theater. Also, cable TV networks typically don't offer as much daily primetime programming, so they don't have to spend as much as the broadcast TV networks, and they have more time to really develop series and cultivate audiences.
Again, I'll be compiling this pilot season's data (black actors and what pilots they're cast in) as the season winds down over the next several weeks, and publish on this blog so that we can compare to recent seasons. And as TV networks begin announcing their final 2017/2018 lineups, we'll update you of course. But that won't be for a few more months.
For a thorough analysis of the above list, head over to Futon Critic.