Beauty
Fenty Beauty Has The Industry Shook As Mainstream Brands Scramble To Market Darker Shades
Oh, ya'll see us now huh?
Photo credit:Photo: Fashionista
Like what you're reading?
Get more in your inbox.
With 40 shades of foundation, Fenty Beauty filled a glaring deficit in the market creating beauty products to cover nearly every complexion, and the praises poured in!
Fenty had Quinta B out here looking like she got money.
Then Crissle West put the brand to the natural lighting test. It passed with flying colors.
With all the #BlackGirlMagic percolating in these streets, it wasn't long before mainstream brands took to social media to push their darker shades.
Y'all know we can see you, right?
The glow up was unstoppable.
As Sephora sold out of darker shades, a collective #SheaButterTwitter meltdown quickly ensued.
My foundation shade of Fenty Beauty is out of stock at this Sephora pic.twitter.com/c6oHQhgdIT

— House Martell (@Frannyxo) September 8, 2017
We tried to tell ya'll. We out here! Thank you, Rih for always putting us first.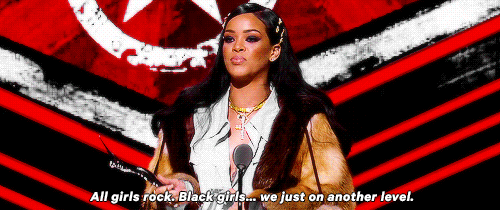 ---
Sponsored Content
How Transformational Speaker Justin Michael Williams Motivates And Inspires Those Who Feel Discouraged