Along with generally "rooting for everybody black," Senegal's World Cup team has been a breath of fresh black joyful air with their World Cup warm-up dances giving us Dru Hill realness.
In sad news, however, Senegal was recently eliminated from the tournament and will not be leaving its group to advance to the round of 16. Colombia and Japan qualified instead.
Senegal's ejection, to make matters worse, was due to a frustrating technicality: the Senegalese team got more yellow cards (disciplinary actions for misconduct during games) than Japan.
BREAKING: Colombia and Japan qualify for round of 16. Senegal eliminated after receiving more yellow cards than Japan in tournament. #SSN
pic.twitter.com/YD8ZoheXsU

— Sky Sports News (@SkySportsNews) June 28, 2018
According to USA Today, Japan and Senegal's match ended in a 2-2 tie, but Japan bested the African nation by only collecting four yellow cards; Senegal received six.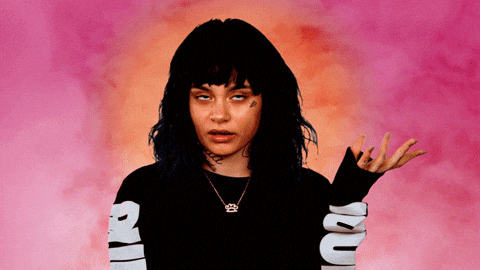 This rule is known as "fair play" in the game.
The FIFA law made it clear to all competing teams, the game is fair play. Undisciplined cause Senegalese their downfall. pic.twitter.com/39hQshIZgT

— agyei boakye Austin (@Nanakoj57154910) June 28, 2018
The Bleacher Report's Twitter account tweeted an unfortunate historical fact of note following the announcement: Senegal's elimination marks the first time an African team hasn't made it to the round of 16 during a World Cup in over 30 years.
For the first time since 1982, no African side has made it to the round of 16 of the World Cup pic.twitter.com/BMN3stXG7T

— B/R Football (@brfootball) June 28, 2018
Of course, Twitter was verklempt. In. Our. Feels.
F-Football

I-Isn't
F-For
A-Africa
Ndi Ara
— La Positìve ???????? (@PaulPositive4) June 28, 2018
*Senegal eliminated from the World Cup because of yellow cards*

Me: pic.twitter.com/2h6fVCclDb

— Stri:(a (@StrikaNation24_) June 28, 2018
Senegal are eliminated because they had more yellow cards then Japan. What a way to lose out. #WorldCup
#SENCOL
pic.twitter.com/gh6YQBCqrJ

— Bolarinwa Olajide (@iambolar) June 28, 2018
— Marcus Cole (@mcoleman734) June 28, 2018
In Ariana Grande's voice…

"There is no tears left to cry" ????????????

— Edosa Osaretin (@EdosaOsaretin) June 28, 2018
Yes. no African teams left pic.twitter.com/2hU2PLLEty

— A.➕ (@RealATSwag) June 28, 2018
— MikeDakar (@dienembaye) June 28, 2018
Big sads. Senegal, thank you for giving us life during the 2018 World Cup, even if for a fleeting moment.