Four FAMU Students Believed They Were About To Become The 'Next Trayvon Martin' When A White Man Pulled A Gun On Them Near Campus
The students were visiting a friend off campus.
September 11, 2018 at 6:37 pm
Update (September 16, 2018): There is now an arrest warrant for the white man responsible for waving a gun at four black college students entering an apartment building in Tallahassee, Florida. ABC News reports Donald Crandall Jr. is facing charges regarding the violation of improper exhibition of a firearm. "After reviewing all of the evidence and consulting with the State Attorney's Office, a warrant was obtained for Donald Crandall Jr.," a police statement read.
The suspect in question has not been arrested for his harassment of the Florida A&M University students in a Tallahassee apartment building.
Original: Botham Shem Jean's was shot and killed in his own home by a police officer who believed he was trespassing.
Saturday, days after Jean's death, four Florida A&M University students found themselves fearing for their lives in an apartment building near the school.
According to the Tallahasse Democrat, the students were simply entering their friend's apartment at the off-campus housing complex Stadium Centre when a white man approached them, asked them if they had a key to the building and blocked them from entering the elevator.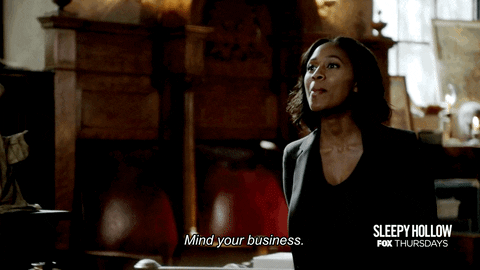 The students protested, and after a heated exchange, the man pulled out a gun. Thankfully, the students are all alive and unharmed.
On Saturday, one of the young men, Isaiah Butterfield, posted the video of the tense exchange on Twitter. The video, of course, quickly went viral.
These are the kind of people that are burning Nike products , we are sick of the discrimination ???? never thought I'd have a personal experience with racism like this, this man pulled a gun on us because we were walking up to my friends apartment w/o a key pic.twitter.com/TlMFQjoM1N

— zay❕ (@_IsaiahNoThomas) September 8, 2018
"Firearms are prohibited on our property and we take this matter very seriously," reads a Stadium Centre management statement obtained by Buzzfeed News. "Moreover, we are firmly committed to creating a diverse residential community that is inclusive and welcoming to all."
"We tried to not let it blow our night, but it did," said Butterfield. "At the time it felt so unreal, but we slept on it and once we woke up in the morning and processed what happened, we decided to report it to the police."
The man who pulled the gun has not yet officially been identified by name, but social media was on the case. Social media investigators have found the man is an employee of Baymont Inn & Suites by Wyndham Hotels, named him as Don Crandall and have called for his firing. The Tallahassee Community Action Committee, a local activist group, has also demanded the man be fired from the hotel.
"We are aware of the exchange that took place and are troubled by it," noted Kathryn Zambito, director of global communications for Wyndham Hotels & Resorts. "While we do not own or operate the hotel in question, nor do we employ the people who work there, we are looking into the situation with the hotel's owner."
While the experience has shaken him, Butterfield did note this type of racist behavior is par for the course.
"People fly Confederate flags here and there are people who say off-the-wall stuff all the time because they feel that they can," he said.
Fitzroy Rhoden, another of the students in the video, said the training his mother gave him as a child kicked in as soon as he saw the gun.
"She told me not to turn around, not to run away. Don't make no sudden movements," Rhoden told WTXL. "Try to talk about it. Try to deescalate the situation."
No arrests have been made at this time. The Tallahasse Police Department is currently investigating the matter.
"We're asking everyone to be patient as we are going to do our normal procedure as far as investigating cases," said the TPD's spokesman, Officer Damon Miller.
"You never know in today's day what could happen, you know?" Joshua Cosby, another of the FAMU students, said. "We could've ended up being the next Trayvon Martin."
Now, check these out:
Dallas Cop Who Killed 26-Year-Old Botham Jean In His Apartment Charged In His Death
Dear Black College Students, Don't Let White People's Lust Over Guns Get You Shot