Anyone with a working smartphone has been inundated with coronavirus updates. If you're an office worker, you might be at home staring aimlessly at your phone due to boredom. Thankfully, that small piece of technology could be the cure for cabin fever. While the feds work on controlling the COVID-19 outbreak, here's a list of activities you can partake in from the comfort of your home.
1. 1. Take this class to learn the true meaning of happiness. You can also tell your bougie auntie you went to Yale.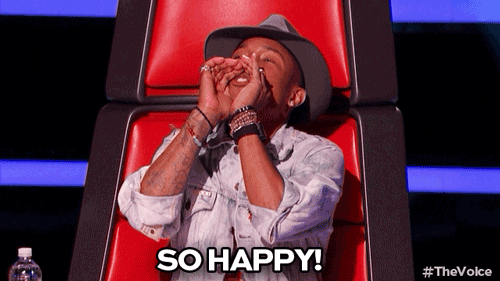 Being stuck in the house can take a toll on your mental health, so self-care is essential. Luckily, Yale University made its popular "The Science of Well-Being" course available for free. The class is taught by a psychology professor and teaches students how to find happiness in unconventional ways, according to Business Insider. Topics include overcoming biases, misconceptions about happiness and the problem with societal expectations. Best of all, there's no required reading, so you don't have to worry about getting any textbooks. If you're feeling really fancy, you can get a certificate of completion for the low-low.
2. 2. Pop some popcorn and have a melanated movie marathon.
We came across this nifty graphic with lists of Black movies and documentaries across three streaming platforms. There are several classics listed including The Wiz, Soul Food and Paris Is Burning. Go dig up your ex's login credentials and become one with your couch.
3. 3. Make it rain from afar in Magic City.
Yes, that Magic City. On Monday, the famed Atlanta strip club will begin livestreaming performances from their dancers for a $20 fee, according to TMZ. That's the same price as their door fee. You get to see all the booty you want, and you don't have to worry about buying overpriced liquor. Win-win.
4. 4. Catch a show from the front row of your living room.
A lot of events were canceled due to the arrival of Miss Rona — including concerts. Thankfully, a few talented people were generous enough to put on digital live shows. You can see Erykah Badu for the price of an Arizona tea. You can also watch Broadway shows and operas without having to put on your Sunday's best, much less pants.
5. 5. Look at art or make some yourself!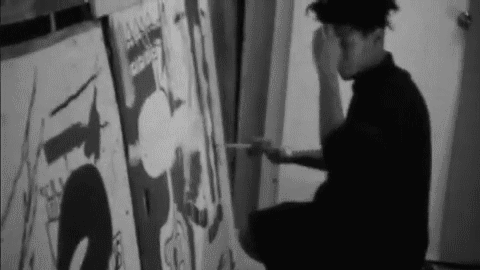 Wanna learn how to use your Nikon? Interested in creating Egyptian art? You can do both of those things and more with these free art classes from some of the best institutions in the country. You can also digitally tour museums, art galleries and cultural landmarks from around the world, including The National Museum of African American History and Culture and the Sistine Chapel.
6. 6. Make sure your youngins know their history!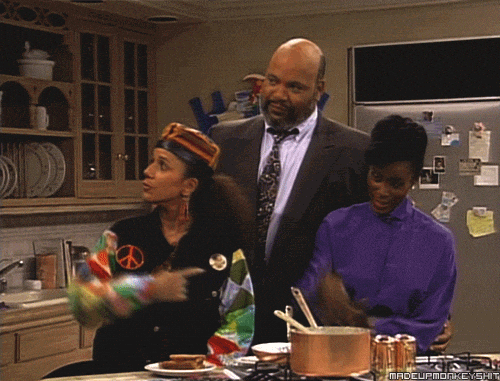 One of the perks of homeschooling is the ability to customize a child's learning plan. The mainstream school system isn't good at teaching Black history, but, thankfully, the internet puts the much-needed information at our fingertips. Thanks to geniuses behind Selma Online, your teens and pre-teens can learn about the civil rights movement for free.99. The program was created by Henry Louis Gates Jr. and the Southern Poverty Law Center, so it's legit. Heck, you might learn somethin' too!
7. 7. Take a writing course so you can be the next Toni Morrison or James Baldwin.
The Centre of Excellence is providing over $1,600 worth of creative writing classes for only $26.50! You've probably spent more than that on an Uber ride. If you've been meaning to try screenwriting or finally start your novel, check it out. If you get put on, make sure you mention us in the acknowledgments.
8. 8. Keep working on your fitness.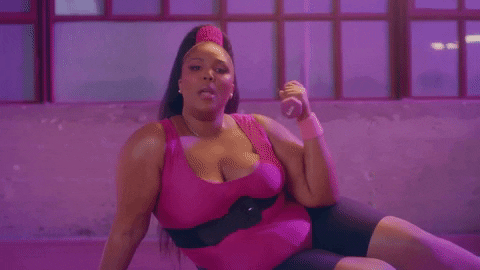 Hot Girl Summer is almost upon us, and we know a lot of you haven't kept your New Year's resolutions. Since you have more free time, push your coffee table to the side and pick a fitness class from this nifty list of workouts, meditation sessions and other wellness activities. Best of all, you don't have to worry about the weirdo who likes to walk through the gym locker room naked.
9. 9. Don't wait for a Trump check to get your coins in formation.
This list has been fun so far, but it's time to get serious. The financial sector has been a hot mess since the pandemic took over the world. Thankfully, there's still time to get your affairs in order without keeping your money in the mattress like your grandma. Tiffany "The Budgetnista" Aliche has been putting us on game since before ish got real, so you'll want to hear what she has to say now that it's about to hit the fan.