From now on, we'll be bringing you, our beloved Blavity Fam, some of the week's greatest social media moments every Friday. Without further ado, let's look back at a wild week.
Cue the Cardi B and Nicki fight. The New York Fashion Week showdown between two of hip-hop's greatest talents inspired thousands of memes and hilarious tweets. However, one in particular takes the cake:
The internet is undefeated. pic.twitter.com/o7z5UgO8lt

— . (@CAWBBBB) September 9, 2018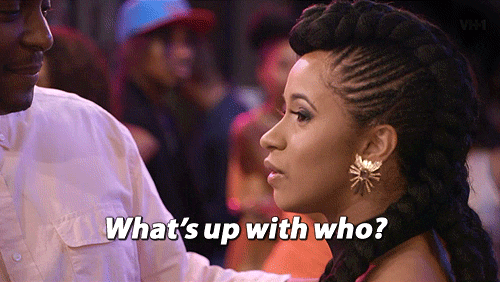 This week was back-to-school time for a lot of families, and we have to give a special shout-out to this sister for not only telling our black history like it is, but for refusing to back down when folks tried to whitewash it.
The board display I put up outside my office made some teachers "uncomfortable". They didn't like "they" and I was asked to change it, re-word it so these teachers won't feel uncomfortable. Not surprised. Also not changing it. Our history makes "them" uncomfortable? #huh pic.twitter.com/ddXa7CbVwx

— Wah dya donh nyes tah' (@KCalfrobe) September 8, 2018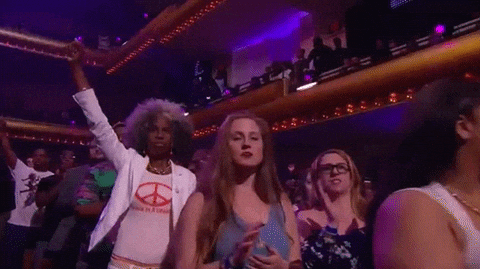 Speaking of black history, can we talk about that moment when the spirit of 'Retha seriously left Fantasia's body at the iconic diva's tribute during the Black Girls Rock telecast?
Live footage of Aretha Franklin's soul leaving Fantasia body #BlackGirlsRock pic.twitter.com/unSAjM2W78

— ▲▲▲ (@Nephew1800) September 10, 2018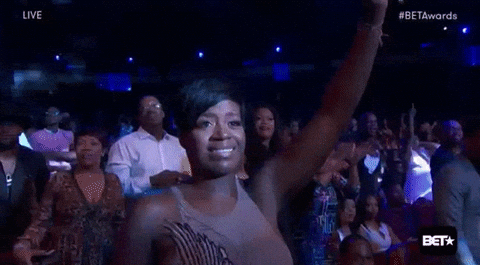 We learned a few things about beauty this week. For instance, ladies all know about the beauty that is the bra release, but did you know about the wig release?
Best feeling. pic.twitter.com/QhWs3V6zpX

— Ri - YT: RiTV (@RiAngelica_) September 5, 2018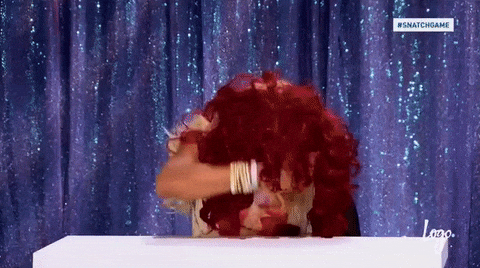 And we all learned about this iconic life hack. The plug!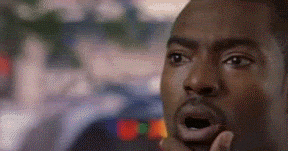 Oh, and can we bless the strength of wrapping up a tiny ponytail into a rubber band and it turning out successful enough for a hair tutorial?
The Bible says faith is the assurance of things hoped for & the conviction of things not seen.

Sister Nia anchored that ponytail in FAITH. Walk in the spirit of the ponytail. Amen. pic.twitter.com/VXY9G8txKH

— Courtney (@C0URTNEYC0) September 12, 2018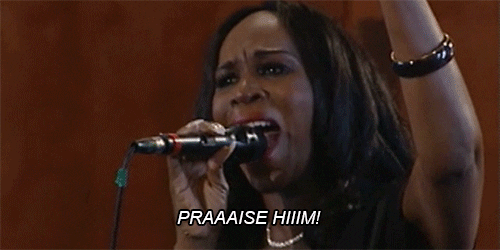 Extreme weather events were all over the news this week. Hurricane Florence's imminent arrival had this Twitter user dishing out some (completely accurate) shaaaaaaaade.
Joel Osteen preparing for hurricane season pic.twitter.com/swPpFLGSlC

— Plathanos 🐝🇩🇴 (@SavinTheBees) September 13, 2018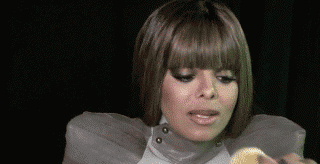 Speaking of church folk, Pastor Fat Joe is a big mood, thanks for coming to our TED Talk. This was the week we found out TS doesn't stand for Terror Squad, but Tabernacle Squad.
"On the third day, Jesus ain't dance, he ain't pull up his pants, but he moved that rock away!" pic.twitter.com/3pIHKTPLz8

— Sicksteen Joestar (@Sicksteen_216) September 13, 2018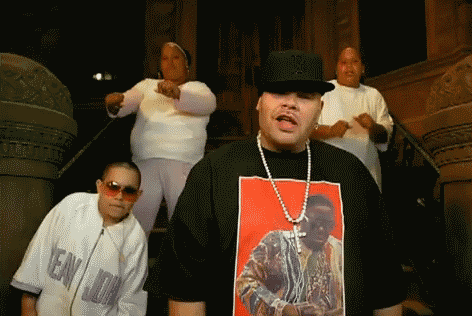 Rounding out religious moments sure to go down in history is this delight from none other than the Pope himself.
When you book a room but the last meeting runs over. pic.twitter.com/fFA0DbDDoI

— Rondelle Hobbs (@RondelleHobbs) September 12, 2018
What was he doing, though?! LOL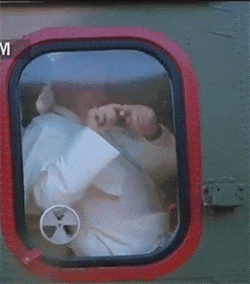 Fantasia wasn't the only diva to have a major musical moment this week. Check out this video, which comes with a plot twist. Bet you weren't expecting what started as a basic white girl cover to turn into ... this. Also, yes, we all do this. Performing whole concerts at home, alone.
this is how i sing when i'm home alone 😂 pic.twitter.com/iZ4LOI6OnL

— ask ya daddy who i is (@DillonJaden) September 14, 2018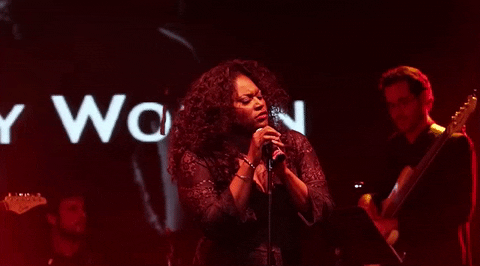 While we're on the topic of basic white covers, raise your hand if you remember young Justin Timberlake and Ryan Gosling belting out Jodeci, though. A MOMENT.
I'm still dead they let Justin Timberlake and Ryan Gosling sing Jodeci on Disney lmao pic.twitter.com/xRZZauNsk5

— sam (@indicaff) September 13, 2018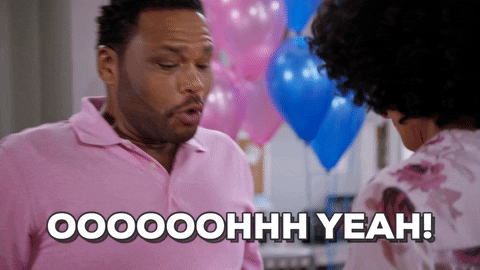 Gosling and Timberlake have moved on and are living their best lives these days. This Twitter user will be right there with them. Eventually.
As soon as I pay off my $60,000 student loan at age 75 it's over for y'all https://t.co/QxZlRva3O6

— Rio 🌴 (@Urban_Island_) September 13, 2018
Jemele Hill, fresh off her departure from ESPN, was with the s**ts. Her tweet is all of us when we quit a frustrating job and are going toward bigger and better.
I feel like i need to say this now as a warning. I was going out of my way not to cuss some of y'all out because I had a job and a corporation to represent. But now, I don't have one. So I'm good with calling you a fuckboi. https://t.co/38gloPN4zw

— Jemele Hill (@jemelehill) September 14, 2018
Hill wasn't the only person loosening up on Twitter. We need to know: when is Jackée Harry's album, "OG Queen" dropping? TO FREEDOM!
Swag on 10, I stay pulling men
Got an Emmy win, melaninated skin#BARZ ✊🏾 https://t.co/5xgfMBYetF

— Jackée Harry (@JackeeHarry) September 13, 2018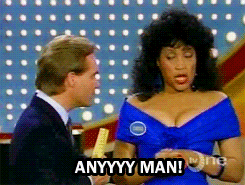 While Jackée was pulling men, Keri Hilson posed a very good question about them. And got a very good answer. We stan a relevant reference legend.
Keri. Sometimes love comes around, and it knocks you down. Just get back up when it knocks you down. https://t.co/TEkLSLpAnY

— Juice (@OJTheKing) September 13, 2018
Last, but not least, we'd like to share this gem. Snitches get stitches of the hilariously petty variety, apparently.
Sooo, my bitch ass neighbor called the police
cuz I was smoking on the balcony. The police
get here and ask where the weed at, I said I
smoked it all. They said where'd u buy it, I said
from the neighbor now they at his
house looking searching his shit

— 🦂 (@chef_dontcare) September 13, 2018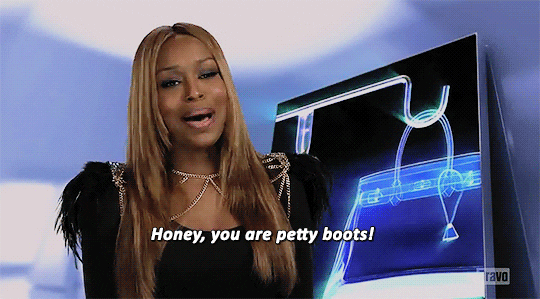 That's about it for us this week, but we know there are so many more great tweets we didn't get to highlight here. What were some of your faves this week?
Liking this content? Check these out:
ESPN Allegedly Tried To Replace Jemele Hill With Another Black Host After She Called Trump 'A White Supremacist'
Even In Death, Aretha Franklin Isn't Wearing The Same Outfit Twice
Cardi B Speaks Out After Getting Into Fight With Nicki Minaj At Fashion Week Party