Nicki Minaj and Cardi B were involved in a physical altercation at the Harper's Bazaar Icons party at New York Fashion Week Friday night. Following the melee, Cardi wrote a statement, while Nicki posted a silent short video of herself looking unharmed on Instagram.
Now Nicki Minaj has spilled her side of the story on Queen Radio. On air, the "Chun-Li" artist proved more than willing to speak at length on the altercation.
First off, Nicki wanted to clear up some allegations about what began the fight, according to Vulture. Cardi's statement suggested Nicki said something out of pocket about her daughter, Kulture, but the Queen rapper vehemently denied bringing the baby up.
"I just want people to know that Onika Tanya Maraj has never, will never speak ill on anyone's child. I am not a clown. That's clown shit," she said before playing a recording of Cardi B saying that no subject is off limits in a hip-hop beef.
"But we did hear this woman say that nothing's off limits," Nicki said, "Because she has built her career off of sympathy and payola."
Nicki Minaj on Cardi B: "She has built her career off of sympathy and payola" #QueenRadio ????????

— Rap-Up (@RapUp) September 10, 2018
"Let's get up a 1-800 number for postpartum depression," she added. "You just had the biggest blessing of your life with a child, and in two weeks, you have attacked three women. One at Fashion Week. And left looking the way you left looking so that people could point their fingers at our culture and our community and laugh at us some more?"
The postpartum depression jab, though, Onika?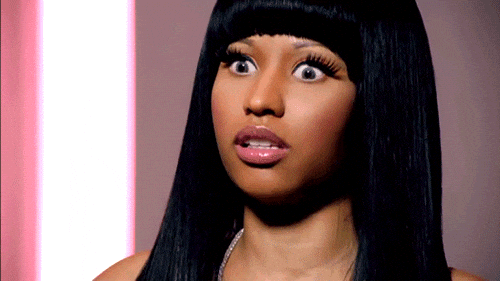 Minaj also accused the "Be Careful" singer of cultural appropriation, according to Variety.
"You came into my f**kin' culture. I never had to bang a DJ to play my songs. You call black women roaches. Real bitches never attack a woman. You're angry and you're sad. This is not funny. Get this woman some f**in' help. This woman's at the highest point in her career and she's throwing shoes?" Nicki said.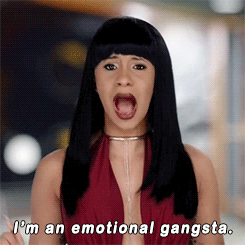 Overall, Nicki claimed she was actually "humiliated" by the whole ordeal.
.@nickiminaj reveals she was humiliated by Cardi B's attack at #NYFW: The way they passed by looking at this disgusting commotion, I will never forget. I was mortified…I could not believe how humiliated it all felt." #QueenRadio

pic.twitter.com/XodAeZC883
— Entertainment Tonight (@etnow) September 10, 2018
Nicki's words definitely had folks talking on Twitter, especially her allegations of payola and cultural appropriation:
Your music starts underperforming so you accuse the next one of cheating their way to the top. Blame game. Gotcha.

— Khalil (@kbyrd2) September 10, 2018
So Nicki Minaj basically made a radio station to bash new people every week. Got it. #queenradio pic.twitter.com/lFc7D8ubrP

— Raro Lae (@TheRaroLae) September 10, 2018


Nicki Minaj giving Cardi B couples therapy on Queen Radio … shit crazy.

— DJ Akademiks (@IamAkademiks) September 10, 2018
Nicki Minaj goes SO hard for black women and y'all still tear her apart every chance y'all get, smh.. #QueenRadio pic.twitter.com/POioxBXtuw

— jayvon ???? (@jayybae_xo) September 10, 2018
Okay after listening to Queen radio … nicki is right.. cardi need some help.. she's hurting so much she's taking out her anger on everyone but the person hurting her

— gogo (@BROWNIE__XX) September 10, 2018

Liking this content? Check these out:
Cardi B And Nicki Minaj: Two Black Titians That Could Be Even More Powerful By Supporting Each Other
Just A List Of Cardi B and Nicki Minaj's Wins Because That's Really All We Should Be Focused On Right Now
It's Totally OK To Celebrate Two Black Women At The Same Damn Time