We're on the cusp of a new wave of leaders, and guess what? They're Black.
The U.S. has only had four Black governors in history, but three states could soon changed this by electing: Andrew Gillum (D-FL), Stacey Abrams (D-GA) and Ben Jealous (D-MD). While a possible feat such as this should not be considered historic in 2018 — it is.
It's important that we keep the legacy of President Obama alive by having other elected officials rise in the political ranks. Black people are expanding their fight for representation; not just on TV screens, but in D.C. and in state governments, as well. That being said, it's also crucial that Black political representation leads to more resources for the Black community.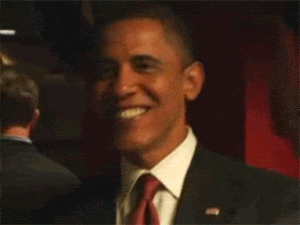 When it comes to combating economic inequality, improving state healthcare systems and public education, these candidates got it going on:
On Creating Economic Equality
Andrew Gillum:
When it comes to addressing economic inequality, Andrew Gillum proposes increasing taxes for corporations. His Fair Share for Florida's Future plan involves using revenue gained from taxing wealthier corporations as a way to invest in public education, childhood education and vocational job training. He also plans on making the minimum salary for teachers $50,000 and to devote funding to vocational training that will lend itself to more high paying job opportunities for those in need.
Stacey Abrams:
As the Democratic nominee for governor of Georgia, Stacey Abrams has a strategy called the Georgia Economic Mobility plan. According to Abrams' campaign website, this plan has five parts: "Earn, save, grow, include and protect." When it comes to creating economic equality, the "save" aspect of this plan, in particular, involves two programs designed to increase financial literacy and encourage long-term savings for families, the Georgia FinLit Initiative and the Cradle to Career Savings Program.
Ben Jealous:
Former NAACP President Ben Jealous has a plan called Make It In Maryland, which includes raising minimum wage in Maryland to $15 an hour. Jealous' campaign also emphasizes job creation and transforming the state into "an innovation environment that will enable more locally grown companies to remain in Maryland."
On Health Care
Andrew Gillum:
Because combating high healthcare prices has become such a critical issue in Florida, Andrew Gillum plans to confront this by building off the Affordable Care Act and allowing more Floridians to opt in to Medicaid. Gillum's campaign site also mentions wanting to pass a law that would protect "people with pre-existing conditions from being denied coverage, being charged more for their care due to a pre-existing condition, or women being charged more than men."
Stacey Abrams:
When it comes to health care, Stacey Abrams aims to fund programs that support mental health, increase the amount of Georgians able to qualify for Medicaid and protect the rights of women. She also wants to increase the amount of support that is given to seniors, particularly when it comes to Alzheimer's research, especially considering how the number Georgian residents with Alzheimer's is reportedly expected to rise by approximately 190,000 by 2025.
Ben Jealous:
When it comes to a Medicare-for-All system, Ben Jealous is in full support of it. Jealous, who suffered from epilepsy in his youth, knows how stressful it is to not have proper healthcare coverage while dealing with a critical, chronic medical issue. As governor, Jealous intends to implement his MD-Care plan, which — among other things — will work toward lowering the prices of medication by dealing directly with pharmaceutical companies.
On Education
Andrew Gillum:
Much of Andrew Gillum's plan for education appears linked to his plan for economic equality. Through investing in public schools and vocational training, Gillum has his eyes on revitalizing public education with a billion dollar investment. When it comes to for-profit charter schools, Gillum states that he "strongly opposes" them, because of how they "use public dollars to enrich their executives."
Stacey Abrams:
As the "Public Education Governor," Abrams was to invest in childcare, public education, and help keep college students out of college debt. One of her pledges for her first 100 days as governor is to create a youth council. This council will be focused on creating summer employment and expand civil engagement opportunities for young Georgians.
Ben Jealous:
In Maryland, Ben Jealous wants to fund early childhood education through the legalization, taxation and regulation of marijuana. He also wants to make community college free, and help those who do have student loans to restructure their debt.
These candidates are focusing on issues that mostly hinder growth and progress within our communities. Black students matter, Black jobs matter, but most importantly, Black lives matter.
Find out how you can get involved to win these elections at staceyabrams.com, benjealous.com, and andrewgillum.com.
Now, check these out:
5 Ways to Properly Vet A Political Candidate
Florida Is One Of Four States With A Lifetime Ban On Voting For Convicted Felons. Here's How Amendment 4 Can Change That.
5 Racist Tactics Black People Have To Overcome When Running For Office