Hey Emmys, You Forgot To Nominate These 5 Brilliant Performances
Oh no, Emmys. What is you doin'?
Nominations for the 69th Primetime Emmys were announced midday July 13, evoking mixed reactions amongst the masses. While the topic of diversity seems to have been curbed, as many people of color were rightfully included in this year's nomination class for their extraordinary in television, critics have called to question some pretty major oversights. It's so great to see people like Tituss Burgess, Lena Waithe, Stephen and Donald Glover, Tracee Ellis Ross and countless others receive accolades for their epic work on the small screen. However, when the snubs are clear, they're clear.
A few of our culture's best and brightest weren't present on the list of nominees this year. Of course, the committee involved in the selection can't include everyone. So, we've featured some of the performances and series that we know deserved their spot.
1. Danielle Brooks, Orange is the New Black
Brooks' performance on the most recent season of OITNB deserves every ounce of attention. Her raw passion and vigorous fight towards justice for Poussey was a sight to see and an emotional rollercoaster we'd willingly ride again and again. She played the role with so much conviction, transforming Taystee from the goofy, loveable live-wire to the powerful force at Litchfield. Taystee became a champion for justice and Brooks was the dedicated individual to take that role to the next level.
2. Chapter V, Dear White People
When news broke that Netflix was adapting Dear White People into a series, we couldn't have been happier. The 2014 film has become a cultural staple and to see this new look on our favorite group of Winchester University students was nothing short of amazing. We couldn't have been prepared for the intensity and artistic brilliance of Chapter V. Master coder and resident woke bae Reggie finds himself in a heated situation at a campus party; unbeknownst to him, at the end of the night, he'd be staring down the barrel of a cop's gun. It was gut-wrenching. It was pure. It was a scene we'd all seen too many times. We can thank Moonlight director Barry Jenkins for bringing the scenes to life, the writers for detailing it so accurately and the cast, particularly Marque Richardson, for the gift he shared on-screen.
3. Issa Rae, Insecure

No, really … what were they thinking?! The brainchild of media maven Issa Rae, Insecure took over our screens and our hearts since its premiere late 2016. Whether you're #LawrenceHive or #TeamIssa, you know you tuned in every Sunday to see gut-busting, relatable storylines from Issa Rae, Yvonne Orji and Jay Ellis. Stand-out moments, like the Debbie Allen-directed "Guilty as F*ck" in which Issa deals with flashbacks of her infidelity and Molly works her way through her mixed feelings for Jared, definitely deserved attention. Let's not even get started on the music supervision provided by Solange Knowles herself. Insecure has more than earned its seat the table.
4. Queen Sugar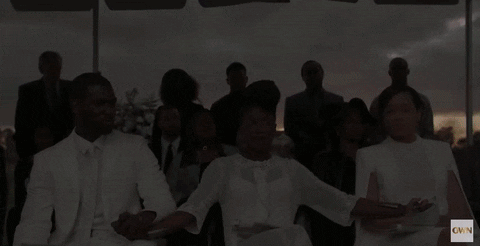 Another snub that had us all scratching our head. Certainly a show featuring an all-star cast (Rutina Wesley, Dawn-Leyn Gardner, Kofi Siriboe), a league of extraordinary writers and directors (most of whom are women and people of color, respectively), Ava Duvernay's involvement and Oprah's blessing would be easily considered for several nominations. But, even more than its curb appeal is the intricate look at southern life, family dynamics, the detailed depiction of men and the relevancy of building a black-owned business in a heated climate.
Queen Sugar
goes there every week with captivating imagery and detailed storylines that bring in the ratings every week. It's a shocker that it's the second season and this conversation is still taking place.
5. The New Edition Story
A three-night miniseries. A BET Lifetime Achievement Award. An impending tour. Certainly, the super-talented sextet known as New Edition could've nabbed an Emmy nomination also. Let's face it: The New Edition Story not only brought in crazy ratings and all the nostalgic feels, it was one of the best produced biopics ever. Yes, EVER. The cast shined bright under director Chris Robinson's lens. No detail was forgotten. No moment unillustrated. It was such a hit that the series still possesses a 100% on Rotten Tomatoes. If for nothing else, the high levels of #BlackBoyJoy on and off-set is enough to make our hearts flutter.
Honorable Mentions: Omari Hardwick in Power, Underground, Danai Guerra in The Walking Dead, The Get Down
Do you have other Emmy snubs you'd like to see get their recognition? Comment below!