News
Issa Rae Just Received An Amazing Honor From The City of Los Angeles
Our favorite awkward black girl is snatching up everything in her path.
Photo Credit: Photo: Marqueece Harris-Dawson
Hide your edges, hide your coins--Issa Rae is snatching everything around here! From her successful award winning web series, Awkward Black Girl, to the 2015 release of her New York Times best-selling memoirs, The Misadventures of Awkward Black Girl, to her wildly successful HBO series, Insecure, we are witnessing the ascension of a media mogul. As the head of Issa Rae Productions, our girl is out here creating opportunities, green lighting web-series and sharing our imperfect, multi-faceted, black stories with the humor, reverence, and authenticity they deserve.
On Tuesday, the actress/writer/producer was honored by the Los Angeles City Council for Black Women's Day. "Issa Rae saw that, all too often, the picture of our neighborhoods and our people are inaccurate. She didn't ask permission, she just created a new image of South LA, one that was more honest about the real lives and stories she has experienced," said Councilmember Marqueece Harris-Dawson in a press release.
"For me, it was about representing the richness," Rae told the council, according to City News Service. "It's predominantly black and Latino and Asian. It's a balance of affluence and poverty, but the two mesh and it's so beautiful to walk about feeling like your city is home. I want to thank you all for recognizing that."
Let's all just take a moment to celebrate this moment and bask in Issa's ray? Sorry...I couldn't resist.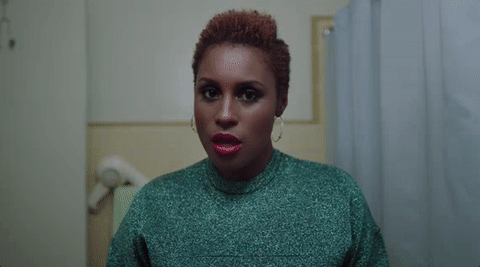 Photo: HBO/Insecure
---
Never miss a headline! Sign up for Blavity's daily newsletter.