Remember J. Holiday? If not, he's the guy who swore he would put you to bed, bed, bed in 2007.
Anyway, the singer experienced a very embarrassing moment when a woman mistook him for a valet person while he was ranting about being one of the kings of R&B. The rant was sparked by a video of fellow singer Jacquees claiming he held the title.
"That bulls**t that man said, there's three kings of R&B. The first one sold 20 million on his first album. The second king of R&B is from Chicago," he said.
As J. Holiday ran his mouth, a woman walked up on him and asked if he was a valet person.
"Not with a Gucci jacket on," he replied before continuing with his rant.
"And the third one is from Tappahannock. Four and five right here," he added, pointing to himself and some random guy.
Many people got a kick out of this moment.
J holiday sending that video pic.twitter.com/ZnvT14swhA

— Dom V Harris (@DomVHarris) December 10, 2018
Lady: "you valet?"

J holiday: "nah baby, not with a Gucci jacket on."

Lady: "okay? Nigga you tryna make this $20 or not?"

— Niree (@Gmobeats) December 10, 2018
J. Holiday said he was top 5 in R&B while someone in the background thought he was Valet. God has a distinct way in humbling folks.

— Flickens McCray (@Mickens__) December 10, 2018
Shawty tried J Holiday and asked if he was valet. He should've recorded this shit over ???????? pic.twitter.com/KCe0sRqIvJ

— Try Me Bitch (@LexiLuv47) December 10, 2018
Obama wasn't even president yet when J Holiday went on his lil 4 month run. This is madness

— Beyonce has an uncle named Larry Beyince. Bruh…. (@DragonflyJonez) December 10, 2018
The funniest thing is J Holiday came in and said he #4 in the line of kings of r&b, like we just gonna forget this nigga suffocated went to bed and never came back https://t.co/A6cPhRlLue

— Ché (@babyyyg___) December 10, 2018
J Holiday said he's one of the kings of R&B right after a lady asked him if he's valet pic.twitter.com/KAxTpxXx7w

— ifraax (@missifrvh) December 10, 2018
J. Holiday isn't the only crooner who disagrees with Jacquees. Several other R&B singers reacted to the comment including John Legend and Kehlani.
Honestly I don't think there is a king of r&b right now. Anyone consistently dominating the charts, selling out arenas, etc, a la Usher at his prime. Not a comment on quality. I think the throne is open right now.

— John Legend (@johnlegend) December 10, 2018
beyoncé is the king of rnb

— Kehlani (@Kehlani) December 10, 2018
Jacquees appears to stand by his assertion based on his Twitter activity.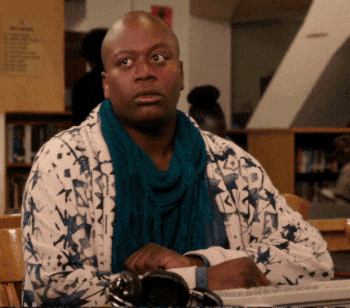 Your all welcome

— Jacquees (@Jacquees) December 11, 2018
Blavitize your inbox! Join our daily newsletter for fresh stories and breaking news.
Now, check these out:
The Entire Internet Is Correcting Jacquees After He Declared Himself 'The King Of R&B'
Obama Isn't Playing About Signing Up For Healthcare In New PSA
LeBron James Gives Fan The Shoes Off Of His Feet Following Memphis Victory