JAY-Z And Beyoncé Announced On The Run II's Opening Act, But The Real Question Is: Will Destiny's Child Reunite For The Tour?
Can you keep up?!
April 30, 2018 at 6:58 pm
We all remember the exact feeling that washed over us as we saw that iconic Charlie's Angels silhouette: Beyoncé, Kelly and Michelle at Coachella. Much like the excitement of the trio's reunion during Bey's 2013 Super Bowl performance, fans were left wanting more. Was there a new project looming? Would they perform again?
Well, of course, the rumors are swirling! Several sources say that Kelly and Michelle may join Bey for On The Run II, the follow-up to her collaboration tour with her hubby JAY-Z, The Sun reports.
"Beyoncé worked tirelessly on her Coachella headline performance, but the crowning moment was her medley with Kelly and Michelle. They really enjoyed working together again after so long and now Bey is keen for them to be part of On The Run II," an unnamed source told the paper.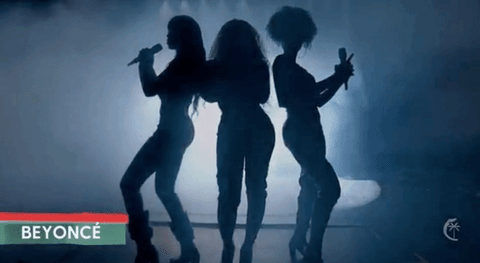 "The girls have their own work commitments and families but could fly out for certain dates to surprise fans because they're all aware of the demand for a reunion," the source continued.
A few months ago, Bey officially announced OTR II, which will be hitting North America in July after a stint in Europe. While the Destiny's Child reunion is still a rumor, one thing has been confirmed for sure: Jhene Aiko will perform as the opening act.
JUST CONFIRMED: Special guest Jhene Aiko will be the opening act for #OTRII pic.twitter.com/Z2Yya7Yf7y— BEYONCÉ LEGION (@BeyLegion) April 30, 2018
The group reuniting on tour would be destiny fulfilled since the ladies are celebrating the 20th anniversary of their 1998 debut album.
If it happens, we'll definitely lose our breath!