Jay Z And Roc Nation Win Legal Case Involving Wide Receiver Dez Bryant
Collecting these Ws one day at a time.
January 25, 2017 at 9:25 pm
Jay Z seems to be starting 2017 on a high note.
On Monday, it was announced that he sold a third of Tidal to Sprint for three times the amount he first acquired the streaming service for. Today, Jay and Roc Nation came out on top in a lawsuit in regards to managing Dez Bryant, wide receiver of the Dallas Cowboys.
In April 2015, Official Brands filed the lawsuit against Roc Nation, claiming that they stole the football star from them and interfered with a pending contract. The lawsuit claimed Roc Nation not only sabotaged the deal by blocking endorsement deals but that they "convinced" Bryant to dump Official Brands for Roc Nation.
Yesterday, Judge Boyle issued her final verdict which ruled in Jay and Roc Nation's favor. She wrote, "The Court concludes that there is, as Roc Nation notes, an utter dearth of evidence to support Plaintiff's case. Plaintiff itself concedes as much."
Her statement went on to explain that there were some legal errors within the team of Official Brands' lawyers. The court accused Official Brands of being "negligent in the discovery process" of the lawsuit from the very beginning.
Congratulations to Jay, Roc Nation and Dez Bryant! Wishing him all the best under new management.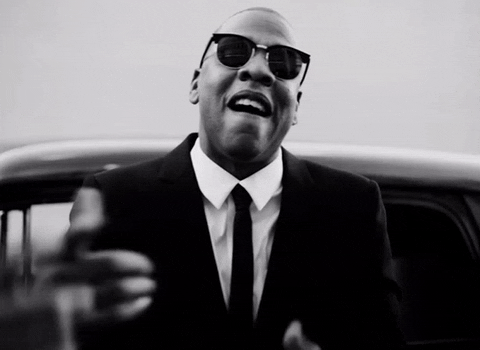 Photo: Giphy