Kanye Suggested That 400 Years Of Slavery 'Sounds Like A Choice,' And Was Promptly Put In His Place By A TMZ Reporter
Kanye gone ... well, you know the rest.
Just when you think Kanye has gone off the deep end, he goes even further.
The rapper and designer recently appeared on TMZ Live to discuss his recent foray into Trump fandom.
Kanye reiterated his "free thinker" philosophy, noting that he is all for doing things that "everyone tells you not to do." He also pointed out the hypocrisy of rappers who supported Trump throughout 1990s, and then pulled a switcheroo once the businessman became president.
But, it was one line in the conversation that truly popped things off.
"When you hear about slavery for 400 years. For 400 years?! That sounds like a choice," said Kanye. "Like you was there for 400 years and it's all of y'all?!"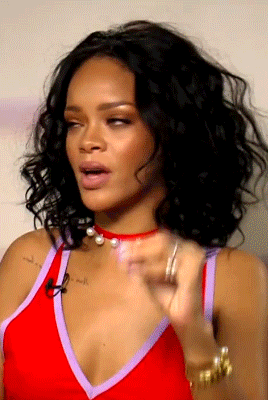 That line proved to be the straw that broke the camel's back for TMZ reporter Van, because the brotha proceeded to go off! He was fed up!
"I actually don't think you're thinking anything," said Van after Kanye finished his declaration. "I think what you're doing right now is actually the absence of thought."
"You're entitled to your opinion, you're entitled to believe whatever you want, but there is fact and real world, real life consequence to everything that you just said," he continued. "While you are making music and being an artist and living the life that you've earned by being a genius, the rest of us in society have to deal with these threats to our lives. We have to deal with the marginalization that has come from the 400 years of slavery that you said — for our people — was a choice!"
Van went on to say that Kanye's words left him in a state of frustration, disappointment and hurt.
Van's impassioned speech had Kanye like …
'Ye eventually went over to Van and apologized for hurting him, but hopefully the reporter's words truly sink in.
Check out the full clip below: