News
Kendrick Lamar Says He Had A Visit From Tupac's Ghost
"He basically said keep doing what you're doing and don't let my music die," said Lamar.
Photo Credit: Chiaki Nozu / Getty Images Entertainment ; Time Life Pictures / DMI / The LIFE Picture Collection / Getty Images
Because it's Halloween season, The Fader thought it would be a great idea to tell a celebrity ghost story.
Many people have heard stories about Tupac being alive, but Kendrick Lamar knows Pac's passed on because the Pulitzer Prize winner claims to have seen the late rapper's ghost.
According to Kendrick, when he was 21 years old, he came home from a late-night studio session and passed out on his mom's couch.
Like what you're reading?
Get more in your inbox.
Suddenly, a silhouette appeared, and it was none other than Tupac. The Damn rapper said the specter's appearance was timely as his mother had just revealed to him that the legendary West Coast rapper's birthday was near his. Lamar was born on June 17, and Tupac was born June 16.
Not only did Lamar see Tupac's likeness, but the ghost spoke to him.
"He basically said keep doing what you're doing and don't let my music die. That s**t scared the s**t out of me," Lamar told Home Grown Radio back in 2011.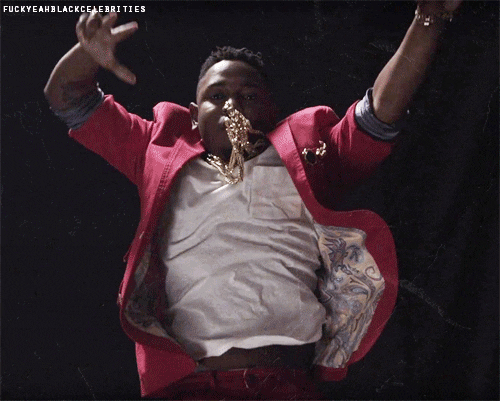 Lamar has also said he's had relatives visit him after they passed on, but, of course, the visit from Tupac was on another level.
"It can make you go nuts. Hearing somebody that you looked up to for years saying, 'Don't let the music die.' Hearing it clear as day. Clear as day. Like he's right there," Kung Fu Kenny said in a 2013 interview with GQ.
After his visit with Pac, Lamar wrote "HiiiPower." The young rapper took his hero's advice because, well, look at him now.
---
Sponsored Content
7 Ways To Execute Your Dreams