Culture
Lebron James Channeled Every Fed Up Black Aunty While Strolling Out On Reporter's Question
"Be better tomorrow," he said as he walked out. This is the new Viola Davis walk out gif.
Photo credit:Photo: Twitter
After a devastating loss to the Golden State Warriors in game one of the NBA finals, LeBron James isn't taking anyone's mess.
The Cleveland Cavaliers in the last seconds of regulation had a chance to go up by two points but only received one free throw from George Hill. He tied the game up to 107 with less than five seconds left in the fourth quarter on the clock.
Even though this was not ideal, the game was likely still winnable for James and the Cavaliers. Until, well, the unexpected happened.
Like what you're reading?
Get more in your inbox.
J.R. Smith grabbed an offensive rebound, held the ball, dribbled a bit instead of passing or taking the shot immediately. And the game went into overtime with Golden State ultimately winning by 10 points, 124 to 114.
ESPN reporter Mark Schwartz wanted to know what Smith was thinking in those crucial moments of the game. So, he tested King James in the postgame news conference by repeatedly asking James about Smith's mindset at the moment.
Take a look at how it all played out:
LeBron walks off the podium after an exchange with a reporter about JR Smith, tells him to "be better tomorrow" pic.twitter.com/Fq8wezSuFT

— Sports Illustrated (@SInow) June 1, 2018'
Then, after getting the runaround, King James got up, grabbed his man bag and jetted off inadvertently creating a new gif for generations to come.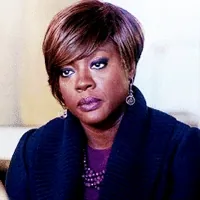 ---
Sponsored Content
Why Author Adeline Bird Decided To Write A Book About Her Self-Love Journey