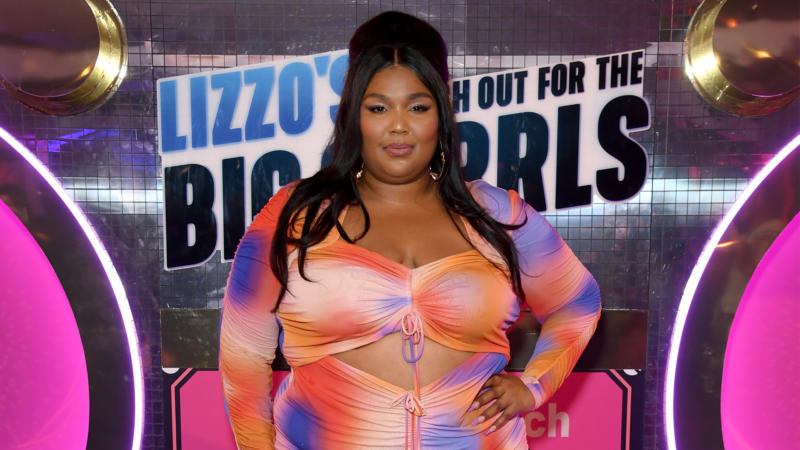 Lizzo Is In Her Bag Launching New Size-Inclusive Shapewear Brand YITTY
In partnership with Fabletics, Lizzo is unveiling a shapewear line that caters to people sizes 6X to XS.
March 30, 2022 at 8:49 pm
Lizzo is making money moves and getting her foot into the shapewear game.
The artist freshly announced that she's gearing up to launch a versatile, inclusive shapewear brand dubbed YITTY next month, and she's making it known that her brand is for "every damn body."
"This is a dream 5 years in the making…. Introducing @YITTY: Shapewear you can wear Underwear, Overwear, Anywhere. For Every Damn Body. 6X to Xs. Are you ready for the YITTY LIBERATION? Coming soon…," she wrote on social media.
More posts about the brand are visible on the official YITTY Instagram page, where one upload centers on the company's overarching mission: "We're about you, loving you, IN REAL TIME."
You heard it here first, baby. Welcome to YITTY. Shapewear reinvented, by @lizzo. We're about you, loving you, IN REAL TIME. #YITTYhttps://t.co/kkKyIm5yJr pic.twitter.com/W4ykr7KMbj

— YITTY (@Yitty) March 30, 2022
She further dished on what led her to launch YITTY during a recent interview.
"I have spent the entirety of my life trying to change the way that I look or reshape my body… As if I had to inflict some sort of pain upon it to fit into an archetype or a standard of beauty," Lizzo revealed. "I've been wearing shapewear–tight-pinching corsets and underwear bottoms—for a very long time, since I was in fifth or sixth grade. It was really painful, and I really felt that it shouldn't be this way. We shouldn't be ashamed of our bodies, and we shouldn't have to wear these contraptions to feel beautiful."
"I was tired of seeing this sad, restrictive shapewear that literally no one wanted to wear. [One day,] I had an epiphany like, 'Yo, who can actually do something about this?' I was waiting for someone to change the conversation around this article of clothing that so many people wear," she continued. "Eventually, I started to create my own shapewear pieces based on where I felt I needed to be shaped or hugged."
The 33-year-old superstar also opened up about the sweet inspiration behind the brand's name.
"Yitty is a nickname my auntie gave me when I was young. She was a full-figured woman and one of the coolest people ever with bold, beautiful energy. I wanted that energy in this brand," Lizzo warmly shared.