Mamoudou Gassama, The Immigrant Who Saved A Child By Climbing A Building, Is Now A French Citizen
President Emmanuel Macron personally thanked him.
September 14, 2018 at 6:17 pm
Mamoudou Gassama's heroism not only went viral; it won him a nickname: Spider-man.
Video footage surfaced in May of the 22-year-old man from Mali deftly scaling a building to save a 4-year-old child dangling over a balcony. The boy wandered off while his father was playing video games. Thanks to Gassama's athleticism and heroism, however, the child was safe.
"I like children; I would have hated to see him getting hurt in front of me. I ran, and I looked for solutions to save him and thank God I scaled the front of the building to the balcony," the hero said after the rescue.
Gassama, who was an illegal migrant living in France, was initially granted French residency as a reward for his actions; however, he is now a full citizen.
"This act of great bravery exemplifies the values which help unite our national community, such as courage, selflessness, altruism and taking care of the most vulnerable," read the official government decree awarding him his citizenship.
President Emmanuel Macron also personally thanked Gassama.
Since the Revolution, a law that gave French citizenship to those "who by their writings and their courage have served the cause of freedom". In a post mass-migration world, Mamoudou Gassama's heroism still qualifies. #spiderman

https://t.co/sW4hQxbvMf
— Sam the Sword (@SamanthaSwords) September 13, 2018
Remember 22-year-old Mamoudou Gassama from Mali , the migrant hero nicknamed "Spiderman" for saving a child hanging off a balcony by scaling a Paris apartment block with his bare hands ?

He is now a French citizen, according to a government decree. pic.twitter.com/5lp7ERgE46

— Adebola Taofeek (@iam_ademuyiwa) September 13, 2018
In addition to becoming a French citizen, the 22-year-old received a medal from the City of Paris and just signed a contract to begin an internship with the Paris fire department, according to the BBC.
One person on Twitter suggested he be officially inducted into the Avengers, as well.
Next, internship with the Avengers? https://t.co/yGST5QV9Rb

— Ifeanyi UDDIN (@IfeanyiUddin) September 14, 2018
Agreed.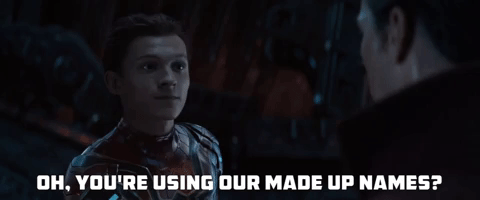 Now, check this out:
How Marvel Studios Is An Unlikely Ally To The Black Community
Days After Disarming Waffle House Shooter, James Shaw Jr. Raises $90K For Victims Of The Tragic Shooting
This 14-Year-Old Hero Caught A Woman Who Jumped From A Burning Building Moments Before It Collapsed