If you've been in science class, you've heard the calculations that prove just how far away the moon is from Earth (it's approximately 252,088 miles away when it's at its furthest point, per NASA). Do you know who we have to thank for that?
That would be none other than Hildreth "Hal" Walker Jr.
According to MIT, in 1969, Walker led Union Carbide's Laser Systems division. The group worked on a ruby laser that measured the distance from the Earth to the moon. The measurement was made possible by the manned mission to the Moon; Neil Armstrong and Buzz Aldrin left a mirror up there, and Walker's laser, set up in California's Lick Observatory, hit that mirror.
The signal from the reflected light was then used to calculate the Moon's distance.
Walker was known to scientists and engineers but wasn't seen as a "Hidden Figure" until recently. The scientist recently told FOX 11 how he came to new attention in a moment straight out of a movie.
"It was an incident that took place at Dulles airport in 1993," Walker said. "Betty [Walker's wife] and I were standing there with about eight or 10 of our young people from a program we've been visiting in Washington. A gentleman walks over to me and says, 'Oh, by the way, these are some really wonderful kids; are you from a local school in the area?' and I said, 'No, we're from Compton,' and he says, 'Oh!' and walks away."
At the time, the Walkers were working with A-MAN, which stands for African American Male Achievers Network, a non-profit STEM organization, and were with students from that program.
Little did Walker know, the meeting was fate.
"Later, on the flight home, I look across the aisle, and there he is sitting next to me on the plane," the scientist continued. "So, we get to talking about this, and he says to me, 'Oh, by the way, you mentioned that you're a tutor, but what do you do as a profession?' and I said, 'Well, I worked in the laser business.'"
After the man asked him how long he'd worked on lasers, Walker told him, "30 years."
A lightbulb clicked in the man's head, and he said Walker might know someone he wanted to find.
"We're looking for the person who fired the laser during the Apollo 11 landing," the man said.
"I said, 'You're looking at him,'" Walker said.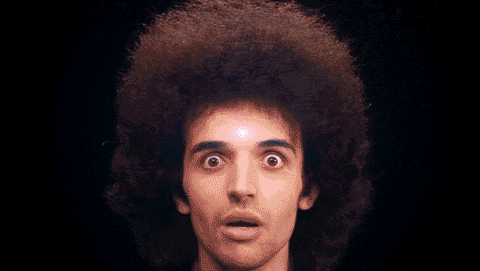 It turns out, the man sitting next to Walker was from the National Museum of American History, and the rest is history. Walker's equipment is now on permanent display at the museum.
Walker told FOX he isn't "bitter" about being a forgotten component of Hidden Figure history, but he is "disappointed."
Walker's wife, Betty, said she's taking a proactive approach to correcting the record. "I'm still trying to make people know that," she said.
Now, check these out:
'Hidden Figures' And The Relevance of Segregation in Corporate America Today
5 Gems From 'Hidden Figures' Every Black Millennial Needs In Their Career