Michigan Honors Student Has Her College Scholarship Taken Away Because She Became Homeless
Zaviona Woodruff's dreams were crushed because of a technicality.
Zaviona Woodruff was one week away from graduating high school with honors in Kalamazoo, Michigan, when she received devastating news: the scholarship she'd been awarded earlier in the year had been rescinded.
According to Fox 17 West Michigan, the 18-year-old was told she wouldn't be receiving the state-funded Kalamazoo Promise scholarship after all.
The scholarship is designed for students who attended a Kalamazoo Public School (KPS) System school from kindergarten until 12th grade.
When Zaviona was a high school sophomore, her family was evicted. They moved into a shelter within the KPS district. After months in the shelter, Zaviona's family finally found an apartment and were told the home fell inside the KPS district lines. However, that turned out to be false. Zaviona and her family found out the new apartment was across the street from KPS but were told she could continue attending her KPS school because she was considered to be a "displaced" student.
In May, Zaviona found out that she would not be given the scholarship because of her new address, according to WRKR.
Her teachers mounted an appeal of the decision, arguing that she had a near-perfect GPA and excelled in her extracurricular activities. However, that appeal was denied.
Intent on attending college, Zaviona picked up two jobs and set up a GoFundMe page asking for help. The page launched with a $12,000 goal, and, at the time of this posting, it has thankfully raised over $14,000.
"Even though my family was lied to, that I continued to go to KPS, that I continued to bust my ass in school I don't get any money to help with college," Zaviona wrote on the GoFundMe page. "I was planning on attending Oakland University this coming fall, but I don't know anymore. Taking out loans could hurt me more than help me."
She told Fox her family's circumstances make her even more hesitant to take out loans.
"My dad is a single parent," she said. "He doesn't have a steady job all the time. And he's trying to do things to make ends meet to even just keep a house, a roof over our head, food on the table."
If you'd like to donate to her college funds, please visit her GoFundMe campaign. We wish Zaviona the best!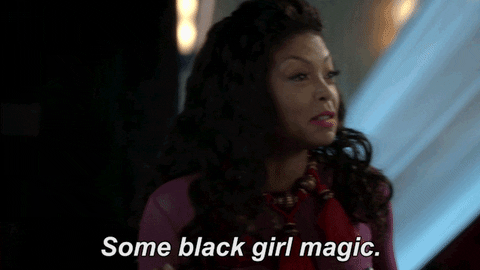 Now, check these out:
This Scholarship Search Company Is Stepping Up To Aid Howard Students Affected By The Financial Aid Scandal
25 Black Atlanta Students Awarded Scholarships For Harvard's Prestigious Summer Program
You Can Get JAY-Z To Pay For Your Schooling By Applying To This New Scholarship