Trending
Mom Gives Birth In A Trailer During Florence Flooding, Comes Up With Fitting Name For Newborn
Welcome to the world, baby Avah Storm.
Photo credit:Courtesy of Atrium Health
On September 21, Keyana McIntyre went into labor in her rural hometown of Currie, North Carolina. She was 25 minutes away from the Wilmington County hospital at which she'd planned to deliver her baby.
That 25 minute drive was impossible given Hurricane Florence made the roads impassable.
According to Cleveland 19 News, the first-time mother was 41 weeks pregnant at the time, and tried to get to a closer hospital. It was closed. Faced with no other choice but to give birth in a parking lot, McIntyre decided to make do with what she had.
Like what you're reading?
Get more in your inbox.
"It was really scary. By the time I got there, I could feel the head," McIntyre told PEOPLE.
Fortunately, closed hospital's parking lot had been turned into a temporary trauma center, by a Charlotte, North Carolina group called Carolinas MED-1. MED-1 staff brought McIntyre into a trailer where 14 critical care patients who had been too ill to evacuate were being cared for.
"I could feel the baby's head," MED-1's Dr. Andrew Godfrey said. "Keyana was completely dilated. I knew there was no way we could safely transport her. At that point we said, 'Okay, were gonna deliver her here.'"
Thanks to the experienced team, McIntyre's daughter entered into the world at 6 pounds and 9 ounces. Though the new mommy initially wanted to name her daughter Avah Jade, she decided change Avah's middle name to Storm.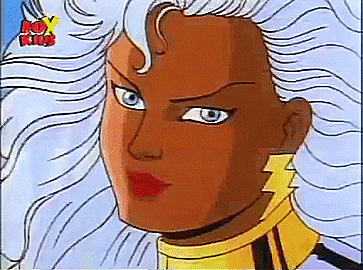 "When she's older, I'll tell her the whole story. Since she came during the storm, there's a lot more meaning, there's a pretty good story behind her name," McIntyre said.
Very apropos, indeed.
Liking this content? Check these out:
---
Sponsored Content
Why Author Adeline Bird Decided To Write A Book About Her Self-Love Journey