Education
Morehouse's New President Moves Into The College's Dorms For His 'Freshman Year'
David Thomas will live in the dorm for two days.
Photo Credit: Brinley Hineman / AP
Morehouse College's new president, David Thomas, is a different type of president for the storied institution in a couple of ways. First, he is the first president in 50 years who is not also an alumni.
Like what you're reading?
Get more in your inbox.
The second thing is Thomas decided to connect with his student body in an interesting way: by moving into the dormitory Graves Hall, according to the Dothan Eagle. The new HBCU president moved into the college dorms on Tuesday and stayed among the first-year students there for two days.
Joining our @Morehouse freshmen in moving into my room in historic Graves Hall to start #MorehouseNSO. First, unpacking my bags before I'm to attend a mandatory resident hall meeting! pic.twitter.com/AN1lQcFal0

— Dr. David A. Thomas (@MorehousePrez) August 7, 2018

Thomas said the move was meant to "give me some perspective on what college is like for students and what is on their minds."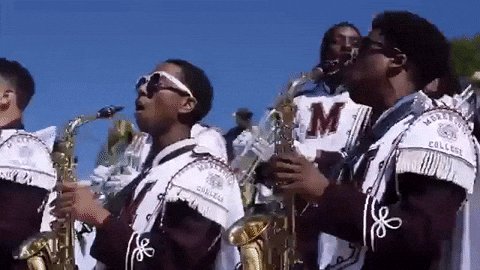 Thomas is already diving headfirst into making changes to the dorms, announcing plans for renovations. He also oversaw the opening of an on-campus late-night convenience store on Monday.