Acting a fool at New York Fashion Week hasn't stopped Cardi B's bag.
The "Bodak Yellow" rapper is reportedly negotiating her own Super Bowl set.
Sources told TMZ Bardi agreed to perform the hit song "Girls Like You" with headliner Maroon 5 but a solo slot is up in the air. Cardi has allegedly received several offers for February and wants to weigh her options.
Speaking of "Girls Like You," the hit track has scored our Trap Selena another number one hit.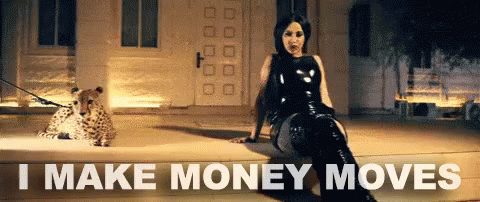 According to Billboard, the song topped the Hot 100 after six weeks in the second-place spot. This makes Cardi B the first female rapper to have three songs take the top spot. Prior to this milestone, she was the first female rapper to have two number ones.
Cardi has been celebrating her victory on social media. The "Bartier Cardi" spitter revealed the collaboration almost didn't happen.
"My verse almost didn't got approved because I already did two pop records, and my team felt like 'yo it's too early in your career to be doing pop pop pop…' But I was like 'yo trust my judgment. Like this is a motherfucking hit,'" Cardi recalled. "And for some reason when I first heard this song it made me wanna cry, maybe because I was pregnant with a girl and the words are just so beautiful."
Liking this content? Check these out:
Cardi B Just Casually Dropped A Romantic Photo From Her Secret Wedding With Offset
Cardi B And Offset Paused Their Turn-Up At The Club To FaceTime Baby Kulture
Laverne Cox And Angelica Ross Schooled Cardi B After A Transphobic Meme Appeared On The Rapper's Facebook Page