These two women's teams came to the Pyeong Chang Winter Games with a purpose that is bigger than standing on a podium. The Jamaican women's bobsledding team made history by competing in its first ever Winter Olympic Games. The team completed its first run in 17th place at 51.29 seconds, and earned 19th place overall after the final two runs Wednesday, according to NBC.
Seun Adigun and Akuoma Omeoga became the first bobsled team to represent an African nation.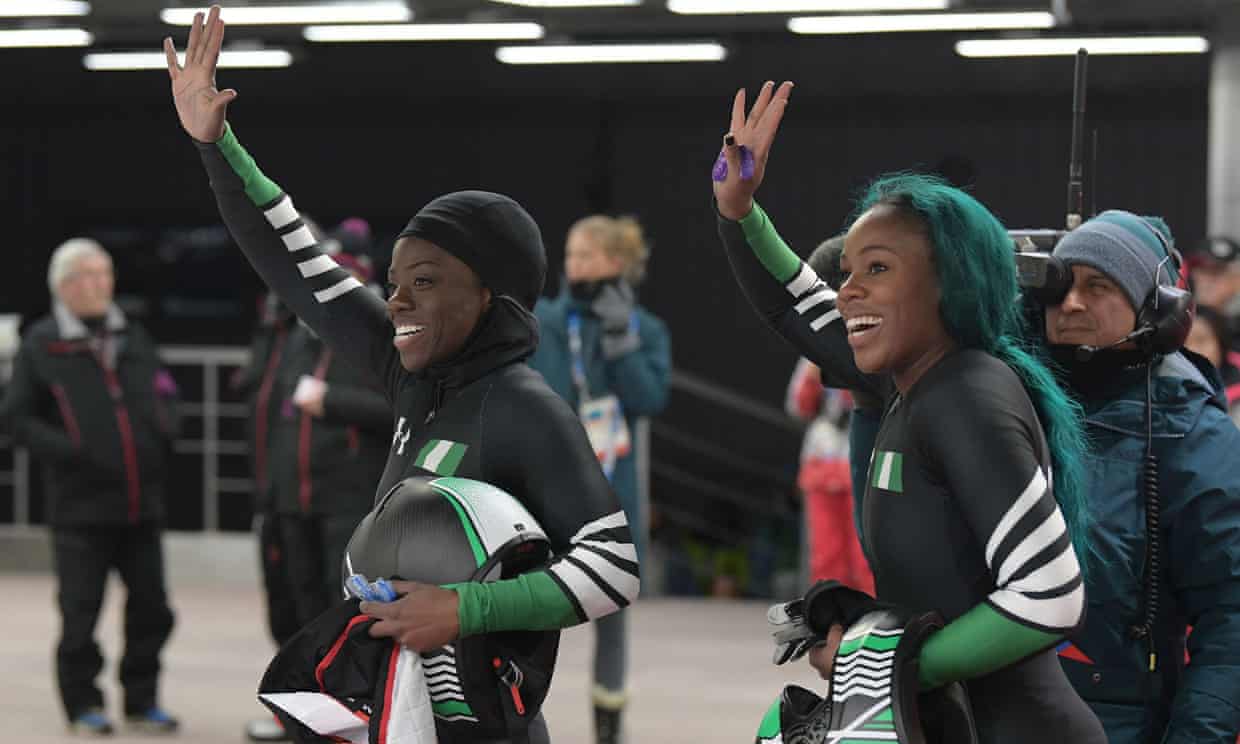 "I don't think it's hit us how impactful this whole process will be in the long run," Adigun, the pilot, said after the race in an interview with The Guardian. "You don't have to quantify things by just the result of first place, second place or any time. You can actually quantify it by your ability to be selfless, your ability to drive and your ability to be innovative. This was just meant to be."
No one goes to the Olympics not wanting to place, that's a fact. Yet, these teams are perfect displays of how drive and ambition can get you more than medals. Inspiration is key and the debut of the Jamaican women's bobsledding team comes thirty years after the first time the men's team made an appearance at the 1988 Winter Olympics. That moment at the Winter Olympics in Calgary, Canada was the inspiration behind the film Cool Runnings. Sounds like a good time for a reboot featuring the women's team.
Fans took to Twitter to show how exciting these events can be.
The fact that we are on that table alone is enough reason to be proud of these girls #bobsleigh #WinterOlympics #Pyeonchang2018 #TeamNigeria ???????????????????????????????????????????? pic.twitter.com/bTSckf3RJ5— Son of Ojo-Igbinoba ✊???????????? (@Osamede_) February 20, 2018
Jamaica, we have a bobsled team! #CoolRunnings #Olympics— Brian Fraser (@brianpfraser) February 20, 2018
Big congrats to Nigeria !! Making Olympic Games history!!— Rob Pullen (@kiterrob) February 20, 2018