Numbers Don't Lie: New Edition Returns to Billboard Dominance After Record-Breaking Biopic
New Edition forever!
February 10, 2017 at 4:40 pm
When BET said they got us, they really meant it.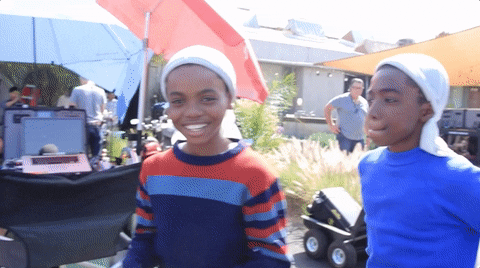 Photo: Giphy
So far, they've been crushing 2017 with series and TV specials such as Being Mary Jane, The Quad and Madiba but the one that everyone can't get enough of is The New Edition Story. Whether you grew up with NE posters on your wall or are just getting hip to the supergroup and their countless hits, they've left a strong impact on fans of all ages.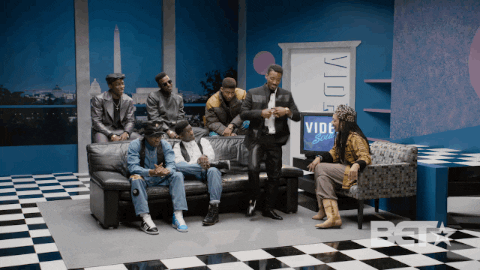 Photo: Giphy
Prime example, look at baby boy killing the choreography, ad-libs and mannerisms! I can't get enough. That's some real #blackboyjoy!
WOW I can't even put into words how this makes me feels #BlackBoyJoy ❤🙏🏽 pic.twitter.com/6rrwV72nap

— Woody McClain (@WOODY_THEGREAT) February 8, 2017
Thanks to the well-received BET biographical mini-series, the group has returned to Billboard 200 top 40 for the first time in over 10 years. According to Billboard, the Billboard 200 chart ranks the week's most popular album based on overall consumption including pure album sales, track equivalent albums, and streaming albums. New Edition's hits compilation, All the Number Ones, originally released in 2000, debuts at No. 37, earning 12,000 equivalent album units this past week.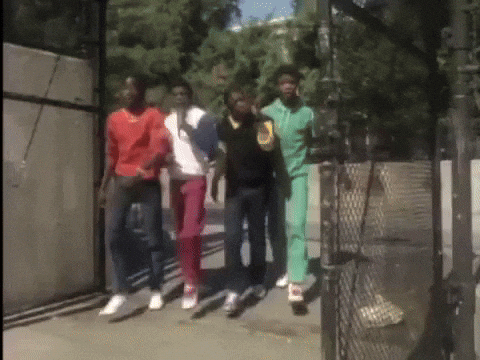 Photo: Giphy
Not only did they see a peak in overall New Edition hits, but also solo smashes from the individual members and the break off trio Bell Biv DeVoe. BBD released their first album in 15 years, Three Stripes, ranked in at No. 18 on Billboard 200 after it's January 27 release. They last debuted on the charts with their 1993 album, Hootie Mack.
Photo: Giphy
According to Variety, the three-part movie series collected 28.4 million viewers through the initial run and subsequent encores over the week of the premiere, 15.7 million of those viewers came via BET.
If you haven't had enough of Ralph, Johnny, Ronnie, Bobby, Ricky and Mike, BBD stopped by Power 105.1's Angie Martinez show to announce that a New Edition reunion tour and new album are both on the way. We're saving for our tickets and coins right now!
Photo: Giphy
In case you missed it, check out our interview with The New Edition Story cast here.