One Of My Books Was Banned, But I'm Continuing To Confront Our Complex History Through Inclusive Children's Literature
The organized effort to preserve the dominance of books about straight, cisgender, middle-class white kids without disabilities should be seen for what it is: a deliberate attempt to erase and disempower everyone else.
If you're interested in sharing your opinion on any cultural, political or personal topic, create an account here and check out our how-to post to learn more.
Opinions are the writer's own and not those of Blavity's.
____
Twenty years ago, my advisor took me out to lunch with two other teaching assistants. We'd just made it through 12 long weeks of Early American Literature and were celebrating the end of the semester. As the meal came to a close, my advisor asked each of us to reveal our "Plan B." What would we do with our lives if we didn't become literature professors? I don't recall what my fellow TAs said, but I clearly remember the shocked look on my advisor's face when I told him I wanted to write books for children.
I never had any intention of becoming an academic. I didn't discover Black women writers until I had my first Black educator at the very end of my college career. I wanted a do-over. I couldn't take back all those courses in medieval European history and Victorian literature. But after graduation I audited my first African American literature class and my professor — who was white — assured me I could make up for lost time by going to graduate school.
At NYU I had my pick of brilliant Black professors, and no one thought I was strange for focusing my research on the lynching of Black women. But it seemed like choosing to write for children instead of a scholarly audience somehow put me beyond the pale. My friends weren't surprised; they knew I had worked with urban kids for years. Those children made me an effective educator and I applied my innovative teaching skills in the college classroom for almost a decade. Then in 2014 I decided it was time to implement Plan B: I quit my tenure-track job in order to write full time.
To some, it might seem strange to go from writing a dissertation on lynching to penning novels about dragons in Brooklyn. And I suspect my advisor was worried that I was going to squander the five-year investment he had made in me. But I use my scholarly training every time I sit down to write a mermaid story or walk into an auditorium full of kids. They don't know anything about critical race theory — but I do. Maybe that's why one of my books (Milo's Museum) was banned this past fall by a school board in central Pennsylvania.
The manufactured panic around critical race theory is a blatant attempt by folks on the right to "make America great again" by preserving dated, inaccurate and incomplete curriculum materials that uphold the myth of meritocracy and equally false narratives about white supremacy. Though children's literature is often dismissed as inconsequential or purely for entertainment, anyone who has taken the time to read kid lit critically knows that picture books are anything but innocent. Like all stories, they are embedded with values that teach children from a very young age who matters and who doesn't, who deserves to be centered on the page and who ought to be marginalized or altogether erased.
After the murder of George Floyd, Milo's Museum began to appear on anti-racist reading lists. Rejected by traditional publishers for being "too didactic," this self-published picture book follows a Black girl on a field trip with her class. When her grandfather explains that museums hold all the things that are valuable and important, Milo questions why no one who looks like them is represented in the collection. Her aunt explains the role of a curator and Milo decides to open her own museum so she can display the objects that matter most to her.
No one in Pennsylvania had a specific complaint about my book; it's unlikely that anyone in the community even read it. Milo's Museum was simply on a list of books by BIPOC creators that was intended to help teachers diversify their classroom bookshelves. Courageous student activists mobilized to stop that particular ban in York, but inclusive children's literature is under attack across the country. Kids of color now represent the majority of school-age children in the U.S. So the organized effort to preserve the dominance of books about straight, cisgender, middle-class white kids without disabilities should be seen for what it is: a deliberate attempt to erase and disempower everyone else.
In January, the third book in my Dragons in a Bag fantasy series will be published by Random House. The Witch's Apprentice extends the adventures of a Black boy named Jaxon who wants to integrate magical creatures into the human world. Despite critical acclaim and strong sales, the series was dropped after the first two books, but the publisher reversed its position during the tumultuous summer of 2020. Two of the remaining three titles were acquired and this time around I was assigned a publicist. Together we're working to ensure that Black readers, who are largely ignored by publishers, know about the series with its inclusive cast of characters and unconventional use of "Afro-urban magic."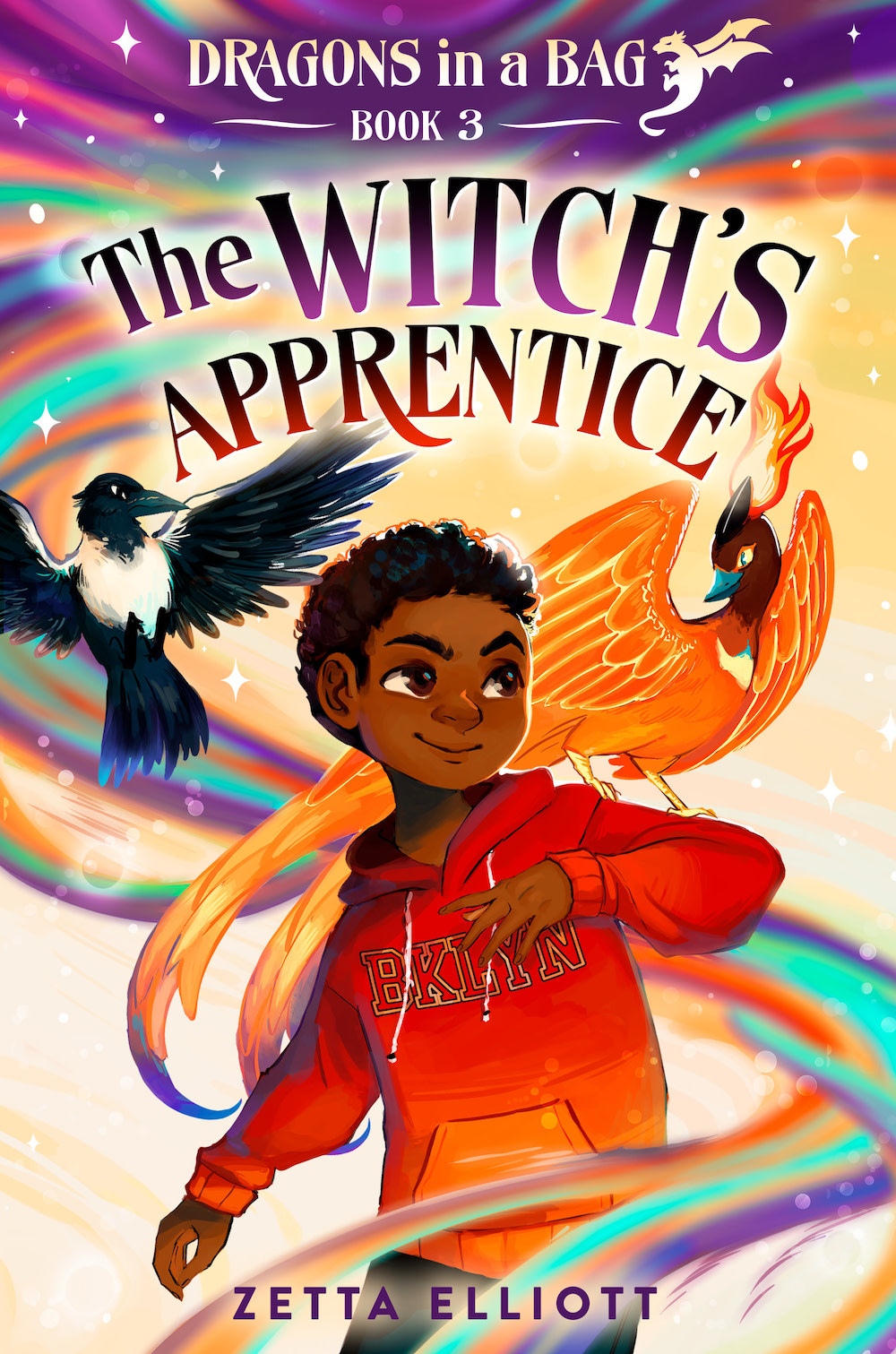 Since quitting my last academic job, I no longer teach courses about racial trauma in the U.S. I miss teaching, but I continue to confront that complex history in my award-winning picture books, novels and poetry for young readers. When I give author talks, I tell kids how it felt to never find myself in the pages of the books I read and loved. I also share graphics that show how far we have to go to achieve parity in the U.S. publishing industry. I'm no longer in touch with my advisor, but I like to think he would be proud.