News
R. Kelly's Ex-Wife Drea Kelly Responds To His 'I Admit' Song With A Version Of Her Own
Is the real hat trick ... racism?!
Photo Credit: Photo: Sister Circle Live
R. Kelly recently released a 19-minute song that nobody asked for called, "I Admit," in which he essentially confesses the allegations he faces of sexual slavery and pedophilia are true. He also tries to explain away his actions.
Like what you're reading?
Get more in your inbox.
Many folks had something to say about the song, and one person who knows R. Kelly better than most has now responded to the piece.
R. Kelly's ex-wife, Drea Kelly, took to Instagram on Tuesday, July 24, to clap back at the Chicago artist:
Despite his attempt to gain sympathy by referencing his past traumas, Drea argues that a traumatic past is no excuse to become a criminal.
"Your past is not is an excuse, just because you were abused, doesn't mean you get to ABUSE," she wrote.
Drea hit R. Kelly with the Celie "two finger curse" from The Color Purple, which is fitting, especially given her domestic violence allegations against him.
"Cause the TRUTH will set you free, nothing good is gonna come to you, UNTIL YOU DO RIGHT BY ME," she concluded.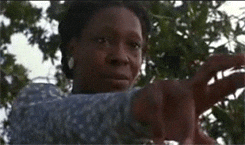 According to VH1, the couple divorced in 2009, following a 13-year marriage. Prior to this most recent Instagram post, Drea had addressed victim-shaming she has suffered in the past and has shown support for fellow women who have suffered domestic violence.