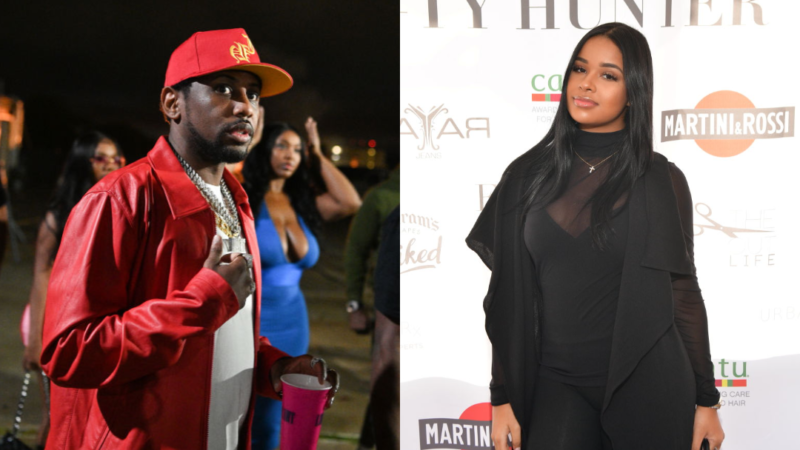 Rapper Fabolous Called 'Bitter' And Manipulative By Stepdaughter For Not Taking Care Of 2-Year-Old Child
A sweet birthday post goes wrong as rapper Fabolous is called out by his stepdaughter, Taina Williams, for allegedly being an absent father.
October 10, 2022 at 11:35 pm
In an attempt to wish his youngest child a happy birthday, rapper Fabolous may have just played himself big time. Fab's daughter, Journey Isabella, turned 2 years old on Oct. 10. Journey is the youngest of three children that the artist shares with his stylist ex-girlfriend, Emily B. Aside from their daughter, the couple has two sons — Johan and Jonas Jackson, ages 14 and 7.
Like most parents would, the "Make Me Better" rapper took to Instagram to acknowledge his daughter's birthday with a heartfelt message. The post featured a sweet picture of the Brooklyn rapper holding his daughter and a few words for her on her special day.
"I named you Journey because that's really what it's been," the caption began. "Might not know when you going thru it, but you'll get it at the end I don't believe you can have faith unless you trust the JOURNEY. You have taught me that so I look at you with understanding & love. Your life assures it will all add up… 10 • 10 • 2020
Happy Bday Journey Jackson 🎈
@journeyisabella_ 🖤"
Fab's followers sent their virtual birthday wishes to the toddler and commented on her father's meaningful explanation for her name. However, quickly after the post went up, the artist's stepdaughter, Taina Williams, demanded the Brooklyn rapper stop the charades.