There is a new wave of African-American Mississippians who are currently building off the foundation of literal martyrs, like Medgar Evers.
Evers was killed by a white supremacist in his own driveway of Jackson, Mississippi in 1963. Before his life was prematurely extinguished, he fought for the rights of disenfranchised voters. As a civil rights activist, he paved the way for new voices and ideas. He stayed in the state to change his environment, even after being put on a death list and dying as a result of this hatred. Current politicians are now living out Evers's words: "You can kill a man, but you can't kill an idea."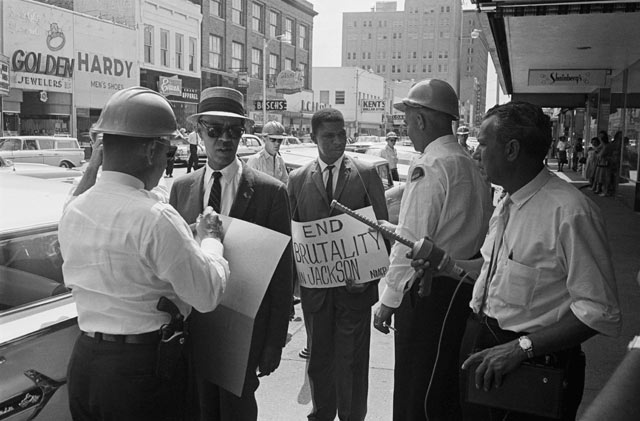 One of the crusaders attempting to continue this progress for future generations is Mike Espy, who has made a name for himself nationwide as an African-American democrat who is currently competing in a four-way Senate election as the "Senator for All." In a state where African-Americans were once stifled from voting, Espy has made history.
A product of the rural Mississippi Delta, the land of cotton and agriculture, Espy defied the norm in 1986 by becoming the first congressman of African descent elected since the 1800s, and is now campaigning his way to the Senate in Washington, D.C. He told ABC, "If they follow my issues about making sure that health care costs are held in check, making sure that schools can expand, making sure that our children cannot leave Mississippi but stay here for economic opportunity, making sure that everything I'm talking about resonates with them, that they will likely vote for me regardless of party." Espy wants everyone to show up for polls, regardless of differences or background.
Arekia Bennett, a 25-year-old Mississippi native, will most definitely be one of the many showing up to the polls this year. After attending college at Jackson State University (JSU), she used her platform to become involved politically in her community. She explained that, "Currently, I have the coolest job and do the most fulfilling work cultivating the leadership of young people in Mississippi through the work of Mississippi Votes as the Executive Director."
Young voters like Arekia understand that the motivation for many of the current politicians and candidates is giving back to a community that gave so much to them, and she understand this on a personal level. "The people and the place that I value so much and call home and built community and lasting relationships with have impacted me and the way I move throughout the world and have undoubtedly shaped the lens in which I approach movement work." Along with Arekia, there are more people like her who are learning and using the past of activists before them to continue progress in their state.
Espy has used the strategy of historical lessons to engage his voters. He has campaigned all over the state – touching on stories that mirror each other, regardless of location. In a statewide campaign, he traveled to the Gulf Coast of Mississippi and spoke to Biloxians about segregation that occurred on their own beaches in the 1960s. This resulted in the formation of a local NAACP chapter and a voter registration drive. Unfortunately, this came after the horrific "Bloody Wade-in," in which white mobsters attacked the protestors. The New York Times then called this "the worst racial riot in Mississippi history." By bringing to light stories like this throughout his campaign trail, Espy is reminding his voter base of what and who they are voting for.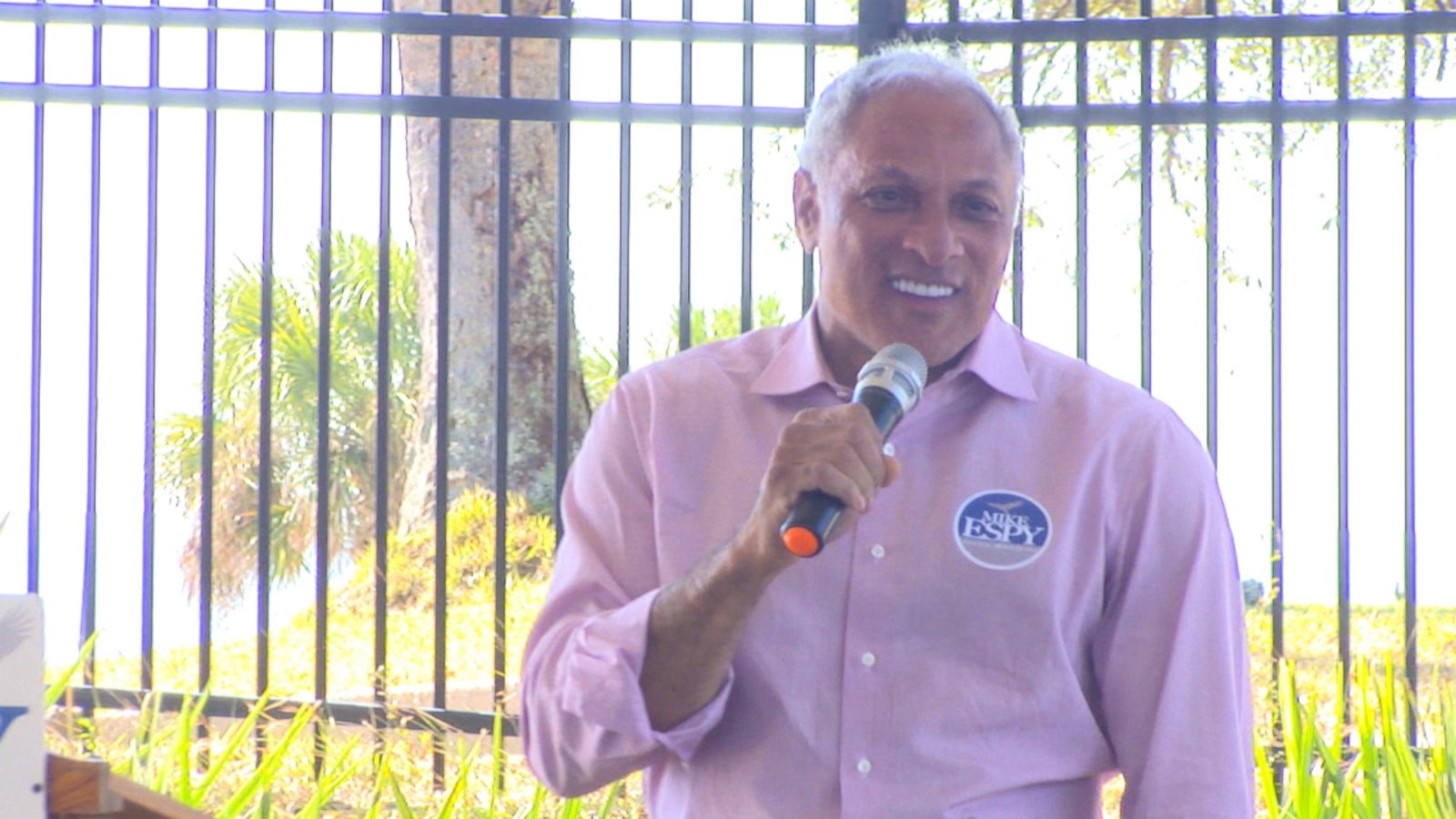 Using the past to build a better future resonates with Arekia, "I've always understood place-based organizing – by virtue of my grandparents and their involvement in community sustainable work, civil and human rights, and economic security for Black folk in the south. So the impact isn't in this moment; it's been watching and learning from my elders and growing and building with my peers the state that we want to see by empowering our people to believe that we have everything we need to move the needle towards power and liberation and see it actualized in our lifetime." Someone Arekia believes could help this vision come true is an attorney and politician who she and many other Jacksonians believe might just be radical enough to change the trajectory of Jackson.
Before Espy began his Senate race in an attempt to earn trust and a firm stance in a predominately conservative state, Chokwe Antar Lumumba, the "most radical mayor in America," was elected in 2017. After winning the election, he revealed his plans to make Jackson, Mississippi "the most radical city on the planet" when speaking at the People's Summit in Chicago. At 35 years old, Lumumba earned his position as Jackson's Mayor after the unexpected death of his former mayoral father in 2014; he ran for the position twice – ultimately becoming the leader of the current administration. For the young mayor, he believes that "most people don't see the value in what you're trying to build until you build it," which is what he told The Nation. With the help of fellow Mississippians, politicians like Lumumba and Espy might just be able to show the rest of the nation what the foundation they are laying down is being built to do: mentoring others to build a better Mississippi and leaving the ladder down for others to follow in their footsteps. This has been empowering for activists, like Arekia, who states she sees Lumumba as a "big brother" in which she is "honored to be connected to his vision for the city of Jackson and privileged to experience his impeccable leadership."
The power of the rising generation of leaders is important because this is a critical time in their (our) lives. The issues they are passionate about differ per personal circumstance. For some, healthcare is a hot topic because of the deadline of being off their parents' insurance by 26 years old or the current controversy over preexisting conditions. For others, the notorious potholes of Jackson are their only wish to have fixed. With few truly urban communities in Mississippi, many are concerned about the fate of rural settings in the age of a wired society that is challenging in that it offers both opportunity and its own set of difficulties.
After reports stating there is a trend of younger generations leaving the state, the decisions and policies supported by people like Espy and Lumumba matter more than ever to determine the trajectory of Mississippi's demographics. Both political figures emphasize encouraging business and development in the state, as well as participation from local voters.
As this election season heats up and progress continues to be made, what can citizens who want change in the right direction do? Coming from Mississippi, a state with an illiteracy rate as high as 30 percent in some African-American communities according to the National Assessment of Adult Literacy, voter literacy is important on an interpersonal level. By educating potential fellow voters, the goal is higher voter turnout.
The healthcare community is also recognizing the health impact voting may have on the well-being of individuals; in American Academy of Pediatrics (AAP) Voices, the authors recognized that the act of voting for teens transitioning to adulthood is associated with better lifestyle choices, like exercising and a lesser likelihood of drinking alcohol and smoking. With the benefits of voting being numerous for people of all walks of life, barriers that may limit the ability to take action must be addressed.
Exercising the right to vote requires the ability to get to the polls, so be on the lookout for potential voters who may not have transportation or the means to get to their local poll stations. Lack of health equality and opportunity may stand in the way of true change that is achievable, but this can be overcome with increasing access to things like transportation and knowledge about the process of voting.
Lastly but not least, it is important to emphasize who made it possible to vote by reminding people about the original martyrs, like Medgar Evers. Everything comes full circle; don't let the lives of those who came before be slain in vain.