Rosario Dawson confirmed she is in a relationship with Democratic presidential candidate and New Jersey Senator Cory Booker.
The actress spilled the beans when a TMZ reporter asked her if she's dating Booker as she walked through Reagan National Airport on Thursday.
"Yes, very much so," she said with a smile.
The reporter asked how the relationship was going, and she replied, "So far, so wonderful."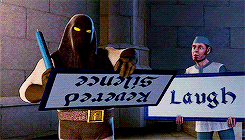 "He's a wonderful human being," she added. "It's good to spend some time together when we can. We're very busy."
Blavitize your inbox! Join our daily newsletter for fresh stories and breaking news.
Rumors have been swirling about the couple since they were spotted on a movie date in January, as Blavity previously reported.
Booker confirmed he wasn't single anymore during an interview with The Breakfast Club in early February, but he didn't say a name.
"I'm dating someone that's really special," he admitted. "I got a boo."
Charlamagne Tha God asked about wedding bells, prompting a nervous response from the New Jersey politician.
"What have we gotten myself into right now?" Booker said. "All of the issues we talked about, this is the most uncomfortable part of this interview."
He did, however, admit his bae would make a great first lady.
Now, check these out:
Alyssa Milano Calling Herself A Gay, Trans, POC To Prove A Point Is The Whitest Thing She Could've Ever Done
The Obamas Celebrate Another Big Birthday For The Centenarian Who Started A Dance Party At The White House
9 National Emergencies Trump Could've Called During His Presidency