Serena Williams' French Open Outfit Reminds The Organization Queens Reign In Whatever Attire They Desire
"It's positive reinforcement for me, and I kind of love that," she said.
Serena Williams sent a message with the outfit she wore to the French Open.
The tennis legend showed up to Sunday's competition in a two-piece and matching cape designed by Off-White designer Virgil Abloh with Nike, according to Vogue. The cape was emblazoned with the words "Mother, Champion, Queen, Goddess" in French.
The words are a daring message to the organization
who banned catsuits
after she wore one during the 2018 competition.
"It's the second time we've worked together," Williams said about her collaboration with Abloh. The designer is responsible for the tutu she wore during the U.S. Open in August 2018.
"It has words in it in French. It talks about me being a mom and me being a queen, as all women are. A champion. It's positive reinforcement for me, and I kind of love that."
A reporter told her the words were "a lot to carry," but Williams had the perfect response to this observation.
"It is a lot to carry, but so is being Serena Williams," she replied.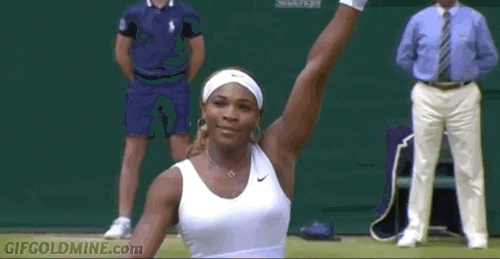 The reinforcement worked because Williams won by 2-6, 6-1, 6-0 this year, reports The Associated Press. The victory came after a faulty backhand put her behind by 15-31 and she dropped her first set against Vitalia Diatchenko. Williams let out a war cry and came back strong.
Serena Williams is back at the French Open and debuting her latest Off-White collaboration with creative director Virgil Abloh #RG19 (Reuters/Getty) pic.twitter.com/MfYvV3M5pM

— Uche Amako (@UcheAmako) May 27, 2019

"I just was so frustrated at that point, because I have been training well," she said afterward. "The past week and a half has been really good, and, God, it was, like, 'This isn't the Serena I have been practicing with — or that I see every day.' I just let out this roar, and here I am. Yeah, so maybe that helped."