Sevyn Streeter says she wasn't allowed to perform the national anthem at 76ers game because of 'We Matter' jersey
October 27, 2016 at 7:40 am
Sevyn Streeter was scheduled to perform the national anthem during Wednesday night's Philadelphia 76ers and Oklahoma City Thunder game, but according to the singer, she wasn't allowed to perform.

Why? She says it was because of a jersey she wore that said "We Matter."

She posted a video on social media, talking about the situation.
Was suppose to sing the anthem at @sixers & @okcthunder game but mins b4 @sixers said I couldn't because I was wearing a "We Matter" jersey pic.twitter.com/wjoJN3rq0r

— Sevyn (@sevyn) October 27, 2016
The 76ers sent a statement to Philadelphia ABC affiliate, WPVI, saying: "The Philadelphia 76ers organization encourages meaningful actions to drive social change. We use our games to bring people together, to build trust and to strengthen our communities. As we move from symbolic gestures to action, we will continue to leverage our platform to positively impact our community."

This situation comes just after singer Denasia Lawrence knelt while singing the national anthem during a 76ers/Miami Heat preseason matchup, just a few days ago.

Numerous tweets were sent in support of Sevyn.


Y'all gonna lose tonight because of your piss poor judgement to not let sevyn sing for what she had on, with yo sorry program @Sixers

— Scam Newton (@Smooth_LaFlare) October 27, 2016
Much love to you my sister @sevyn as far as I'm concern, I hope the @Sixers lost every damn game this season. #sixers ✊🏿 #sevynstreeter

— SirYoungBillionaire (@DrRashonneCurry) October 27, 2016
Sixers told Sevyn she couldnt sing the national anthem cause she had a "We Matter" Jersey on? Stay classy, Sixers…

— Low (@LowKeyUHTN) October 27, 2016
@sevyn @Sixers @okcthunder they literally profit off of black men playing for them lmao wow

— h (@mvrceIo) October 27, 2016



76ers….really? Let's hope that as the season goes on NBA teams, owners and the association as a whole will want to do better by the issues impacting the players who are on the court for them.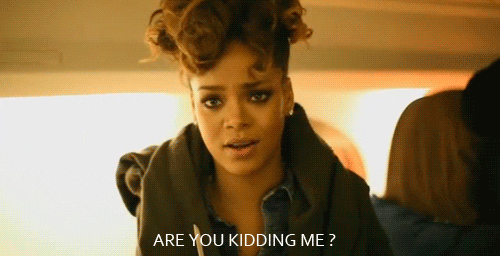 ---
Stay connected to all things Black Twitter, news and the best content on the Internet by signing up for Blavity's newsletter.