She Grew Up In The Projects And Was Honored By Obama. Now Jahana Hayes Wants To Represent Connecticut In Congress.
Remember her name: Jahana Hayes.
Jahana Hayes grew up in Waterbury, Connecticut's Berkeley Heights public housing project and became pregnant at 17. She went to community college and became a history teacher, which led her to be honored by President Barack Obama as the national Teacher of the Year in 2016.
Now she has made it her goal to become the first African American woman to represent Connecticut in Congress, according to the Los Angeles Times. Hayes will be running in the state's 5th District.
"I'm a fighter," said the 45-year-old. "Time and time again, I have had doors shut in my face and have had to walk around and knock on the back door.''
Hayes faces off against Mary Glassman, who has a 30-year career in public office and the Democratic Party's backing, in the August 14 Democratic primary.
While she may not have the professional political experience, Hayes believes her personal experience makes her the right person for the job.
"I know what it's like to go to bed to gunshots outside; I know what it's like to wake up in the morning to a dead body in the hallway,'' she said, as she spoke at a candidate's forum in Washington, Connecticut. "No job gives you that kind of experience. Life gives you that kind of experience."
While she does not have the support of her party, Hayes does have ties to Senator Chris Murphy (D-CT), who is considered to be one of the most powerful Democrats in the state. Murphy has not officially endorsed Hayes, but some of his closest allies are assisting her with her campaign.
"I have a strong opinion that we need to add voices of color to the delegation and leadership in the state,'' noted Murphy during an interview in May. "I wanted to make sure that we had a real choice for delegates and voters in the 5th District."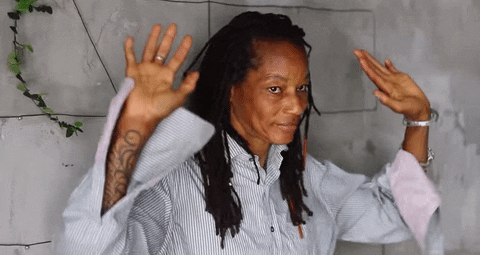 Roughly 20 percent of Waterbury's residents are African American.
"Jahana got us a little riled up,'' said Aletha Minnis, a 49-year-old Waterbury police officer who also grew up in the same public housing as Hayes. "She's a go-getter, and she's willing to make changes."
We're certainly looking forward to following her political journey!
Now, check these out:
Alexandria Ocasio-Cortez Hits Back After Conservative Tries Claiming She's Not From The Block
Two Of The Youngest Black Republicans Ever Were Just Elected In Connecticut
A Connecticut Town Has Just Made African American Or Latin Studies A Requirement For All High School Students