7 Reasons We Stan For Lakeith Stanfield And All His Eccentricities
He is Darius. Darius is him.
March 21, 2018 at 7:18 pm
Lakeith Stanfield is a national treasure. Not only is he a ridiculously talented and versatile actor, he's also delightfully strange.
As the 26-year-old California native's stardom grew with the success of Jordan Peele's "Get Out" and FX's "Atlanta," we got to see more of Lakeith and frankly, we can't get enough. He takes quirky to a whole 'notha level and we are here for each and every second of it.
1. He is Darius. Darius is him.
Atlanta's offering of hilariously complex characters will remain entrenched in our cultural consciousness for at least a a few decades. While Alligator Man and Paper Boi often leave us clapping our hands in hysterics, there's something particularly intriguing about the enviously chill existentialist character of Darius, played by Lakeith.
Similar to Lakeith, Darius is regularly serving up hilariously bizarre quips. The impeccable execution of his seeming omniscience leave us looking like the Weebay meme in real life.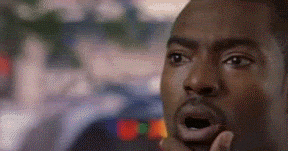 And when it comes time to ensure we'll all be gathering 'round for the blessing that is "Atlanta," Lakeith even offers up some uniquely intimidating marketing tactics.
Watch ATLANTA tonight or I'm gone slap you— Lakeith Stanfield (@lakeithlakeith) March 15, 2018
2. That time he did a "Get Out" joke at the Academy Awards and immediately commented about it on social media.
You may remember the bit from the 90th Academy Awards where host Jimmy Kimmel encouraged all award winners to keep their acceptance speeches short. Essentially, he wanted them to "get out," quickly. And no one was better to deliver that message than Stanfield's "Andre/Logan" character.
Thank you @LakeithLakeith for helping to keep this year's #Oscars speeches short. #GetOut pic.twitter.com/4ANbQtnLDb— Jimmy Kimmel (@jimmykimmel) March 5, 2018
But, that wasn't even the dopest part. Shortly after the bit aired, Stanfield tweeted this:
That was so weird— Lakeith Stanfield (@lakeithlakeith) March 5, 2018
We. Love. Him.
3. He is the epitome of carefree black boy joy.
Stanfield dances to the beat of his own drum and he doesn't give af what you have to say about it. Which we can't help but love and respect.
lakeith stanfield ????. #Bae i love how free he is lol pic.twitter.com/POfk35564R— Boy next door (@JuniorKwasi_) March 7, 2018
4. He stars in films which compliment his quirkiness.
Stanfield is starring in Boots Riley's upcoming feature, "Sorry To Bother You" and… trust us… this movie will take you on a wild ride.
5. Ain't no interview like a Lakeith interview 'cuz a Lakeith interview is never dry.
Any journalist will tell you who they're most memorable interview was. We can bet money that Lakeith is among some of their faves — OK, a tweet may have confirmed that but still…we knew!
From showing up to Power 105.1 FM's "The Breakfast Club" with a strange grill to parlaying anecdotes of incidents that seem as if they would only happen to him, Lakeith makes for quite the enticing interview subject.
Oh, and we recently interviewed him at Sundance 2018 over at Shadow & Act!
6. Even his wokeness is eccentric.
Did y'all see the video where Stanfield talked about the time he had to check a white woman about white privilege?
"Really, all we want is for muhfuckas (White people) to leave us (Black people) alone. Maybe niggas can build a Wakanda or something." Lakeith Standfield speaking that truth. ???? pic.twitter.com/l9yAt6HXvr— ronald isley (@yoyotrav) February 23, 2018
7. If you aren't here for Black women, Lakeith ain't here for you.
Last February, Stanfield recounted an instance in which his driver began ranting to him about Black women using the antiquated claim that we're "the hardest to deal with."
Unbeknownst to the driver, he was relaying his perception to the wrong one.
"I said, 'Whoa, whoa, wait, you talking to the wrong person, man, because as far as I'm concerned, it's the most beautiful aspect of black woman is that they've been through the most sh*t you could go through in this country. You know what I mean?" Stanfield said. "They really have been through the most sh*t, and that's a beautiful thing. That's something that … should empower you to be a better version than what the f**k you are. Instead of having you feel beat down by it, it empowers you to be better."
"So the woman that's been through the most, that's the one I want on my side," Stanfield added. "Because she understands when I go through some sh*t; she knows how to deal with the shit because she done been through it all. And that's a beautiful thing. Don't ever throw 'em on the back burner like they f**ked up, because you don't understand what the fuck they went through. That's b**ch-n**ga shit."
Go awf, boo.
And never change.