Michelle Rodriguez Doesn't Believe Liam Neeson Is Racist Because He Kissed Viola Davis For A Movie
Seriously?!
February 07, 2019 at 6:45 pm
Michelle Rodriguez has an interesting reason for believing Liam Neeson is not racist.
Rodriguez came to her Widows co-star's defense during Wednesday's amfAR Gala in New York, according to Vanity Fair after Neeson recently admitted that he once sought to kill a 'Black Bastard' who he said attacked his friend.
However, Rodriguez belives Neesom can't possibly be racist because of an onscreen kiss he shared with Viola Davis in the film "Widows."
"It's all f***ing bulls**t. Liam Neeson is not a racist," Rodriguez said. "Dude, have you watched Widows? His tongue was so far down Viola Davis's throat. You can't call him a racist ever. Racists don't make out with the race that they hate, especially in the way he does with his tongue—so deep down her throat. I don't care how good of an actor you are. It's all bullshit. Ignore it. He's not a racist. He's a loving man. It's all lies."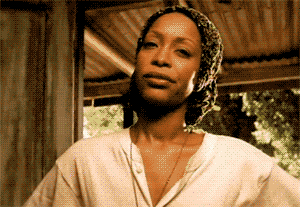 Neeson is keeping a low profile since his wild confession. The actor later appeared on Good Morning America to convince the world he isn't racist.
"If she'd said an Irish, or a Scot, or a Brit or a Lithuanian, I know it would have had the same effect," Neeson told host Robin Roberts. "I was trying to show honor, to stand up for my dear friend in this terrible, medieval fashion."
Neeson has canceled scheduled appearances at The Late Show with Stephen Colbert and the premiere of his movie Cold Pursuit.
Blavitize your inbox! Join our daily newsletter for fresh stories and breaking news.
Now, check these out:
Actor Liam Neeson Makes Disturbing Admission That He Once Sought To Kill A Black Man Out Of Vengeance
Liam Neeson Thinks He's 'Not A Racist' After Admitting He Once Sought To Kill A Random 'Black Bastard'
Virginia Attorney General Also Admits To Wearing Blackface At A Party In The '80s