Soulja Boy Claims To Have Invented Drake And The Concept Of Going Viral In Wild New Interview
Draaaaaaaaake?!
January 16, 2019 at 7:29 pm
Soulja Boi had an eventful time Wednesday at The Breakfast Club.
The King of Crank Dat made a lot of explosive claims during his interview with the hosts. Some of them were kinda legit, but others were questionable.
Soulja started things off by claiming he was the first artist to make going viral a thing.
"I started this internet. I started the wave. I'm the reason why there's a Lil Pump. I discovered Chief Keef," he said. "I was the first artist on YouTube. These record labels set their blueprint behind me. I'm the reason why they're streaming right now."
He has a point. While sites like YouTube predate him, it is undeniable that back in the days of tall tees and whiteout sunglasses, "Crank Dat" swept the nation. There were 50-11 spinoff dances from the main, viral hit, based on pop culture mainstays like SpongeBob Square Pants and Super Mario.
We'll give him his props for starting a movement.
The rapper proceeded to peacock his way through the rest of the interview and went on a meme-worthy rant about Drake.
#SouljaBoy aka #BigDraco pulled up to The @breakfastclubam this morning and wanted all the smoke????Watch the full Interview here: https://t.co/TolPFfaB5k

pic.twitter.com/axxAWyDQmL
— Power 105.1 (@Power1051) January 16, 2019
"Draaaaaaake? Draaaaaaaaake," he yelled. "The n***a that got bodied by Pusha T? The n***a that hiding his kid from the world, but his world want to hide from the kid? Aubrey Graham in a wheelchair? Draaaaaake? Y'all n***as better stop playing with me, man. Y'all talking about the light-skinned n***a from [Degrassi]. Stop playing with me. Stop playing me like I ain't teach Drake everything he know. Y'all ain't hear Drake on his first song?"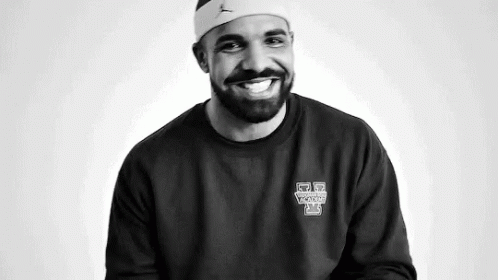 The "Kiss Me Through the Phone" rapper claimed Drake got put on because he borrowed bars.
"'Tell me what's really going on Drizzy Drake back in this thing already what's hap — ," he sang, mimicking Drake's tone.
"That's Soulja! That's my bar. He copied my whole f***ing flow. He copied my whole f***ing flow. Word for word. Bar for bar. Don't act like I didn't make Drake, n***a," Soulja said.
According to Rolling Stone, the songs Soulja believes are overly similar are his 2007 record "What's Hannenin'" and Drake's 2010 track "Miss Me."
The Atlanta native's shenanigans thoroughly entertained viewers with many sharing hilarious reactions on social media:
Soulja Boy saying "Draaaaake?? DRAKE??" is equivalent to New York saying "Beyoncé?? Beyoncééé??" pic.twitter.com/eoVAavOFFl

— c (@chuuzus) January 16, 2019
drake prolly watching soulja boy talk crazy like: pic.twitter.com/07915zvYr5

— Fran Drescher (@selflessrose_) January 16, 2019
Look how far soulja boy nd that headband have come????????????. pic.twitter.com/cqJSLXhcUK

— TashDuh (@IamTashYeezy) January 16, 2019
Soulja Boy the hip hop Chuck Norris.

— OXTAIL GAWD (@ThatDudeMCFLY) January 16, 2019
Another bad day. Dis batty soulja boy needs to put sum respec pon me head top. Drizzy steals no flows and das on Baka. Me Toronto shootas will put dis wasteman in a body bag if he don't watch how he speak pon me name ya dun know pic.twitter.com/S74YOPKZag

— Pecker (@yungpecker) January 16, 2019
Are we gonnna talk about how Soulja Boy created FaceTime with "kiss me through the phone" ?

— ???????????????????????????????? (@Leebyyi) January 16, 2019
Watch the full interview below:
Blavitize your inbox! Join our daily newsletter for fresh stories and breaking news.
Now, check these out:
Rob Kardashian Reportedly Hired Security To 'Deter Violent Attacks' From Blac Chyna
Don Cheadle Informs Kathy Griffin He's Not Her Little Friend In Bemusing Twitter Beef
Black Fashion Student Speaks Out After Being Accused Of Fetishizing Asian Women With Her 'Chinoiserie' Swimsuit Line