Symone Sanders Asks Why Trump Won't Talk About Cops Shooting Unarmed Black Men, But Had Time To Call 'Roseanne Yesterday'
Oh, but he had time to call Roseanne!
March 29, 2018 at 7:54 pm
Democratic Strategist Symone Sanders recently appeared on CNN to discuss President Donald Trump's silence regarding Stephon Clark's fatal shooting, which has sparked impassioned protests from the Sacramento community, his family and the black community as a whole.
Sanders was joined by politician and television host Rob Astorino as the CNN panel discussed the recent Alton Sterling decision as well as the ongoing investigation of Stephon Clark's fatal shooting at his grandmother's.
The host played a clip that showed the president criticizing the officers who killed Sterling during the election before asking why Trump has refused to talk about the Clark shooting or the decision by Louisiana's attorney general to not file any charges against the cops involved in Sterling's killing.
Sanders said that the president seems to have an opinion on everything, and the time to express it, so she doesn't understand why he won't talk about police killings.
"He called Roseanne yesterday to talk about her show," said Sanders.
Facts. https://t.co/GzAhGvB37X— Symone D. Sanders (@SymoneDSanders) March 29, 2018
"In these kind of cases — first of all, someone died here and that is an absolute tragedy and always is — but, police matters on a local police issue … a state issue … should really go through the process," Astorino said in his defense of the president. "If the president, on every case, jumps in, it becomes national and it becomes very divisive. This, already is divisive, but there's a process here."
But, Sanders wasn't here for that.
"The question on the table is, why can Donald Trump comment on everything else, but when it comes to issues that do not fit his political narrative, we cannot hear from this White House," exclaimed Sanders.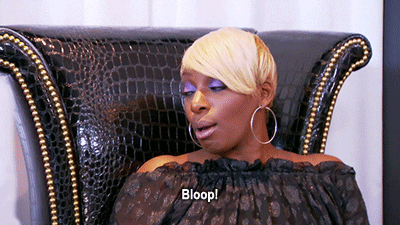 Astorino insisted that no matter what Trump tweeted, he would be "jumped on," so he believe it was best for him to stay silent.
"I'm seconds away from jumping on you in this conversation," quipped Sanders, as the debate concluded.