Back in the day, Gap ads had a "classic" feel, with minimalist preppy style and equally minimalist concepts:
Well nowadays, it looks like Gap is amping it up with a collaboration none of us could have never predicted.
Cher and Future!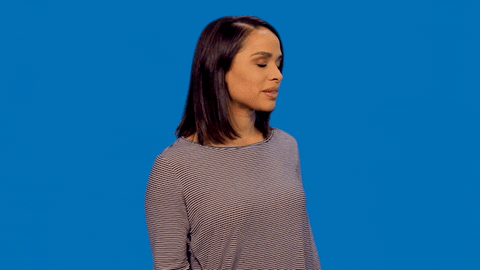 You read that right!
Gap is currently rolling out their "Meet Me in the Gap" campaign, and has paired the two artists into what might be the year's greatest supergroup.
In the ad, the legendary disco pop queen and one of the pioneers of trap music are sitting together like old friends singing a rendition of Sly and the Family Stone's "Everyday People."
If you can believe in life after love, you can certainly believe in this! Anything is possible!
Gap CMO Craig Brommers told AdWeek that the idea that anything is possible is the point of the ad.
"We felt like we needed two transcendent figures to drive home the idea," Brommers said. "In this time of division, the campaign is about bringing people together."
Making things even better is the fact that Cher and Future came up with the idea of singing "Everyday People" on the spot. The two hadn't met before filming the ad, and only knew that they wanted "to create something that feels like a modern hip-hop trap beat to a well-known pop song."
Mission accomplished, we'd say.
Although it was just released, the ad has already received the Black Twitter seal of approval:
Do you beliiivvee in life after lean???!!? pic.twitter.com/HTsw3g4hIL

— MainLineJulius (@FunnyJulius) September 13, 2017
I can feel the xans insiiiiide me say. I really don't think you're high enough https://t.co/96kBvFgW73

— Craven Moorehead (@FAB_LAW) September 13, 2017
between cher's ass, the way future looked at her when he sat down, and the sesame street vibes... i'm very much alive https://t.co/YdTshT828d

— Bri Malandro (@BriMalandro) September 13, 2017
I need every single one of the outtakes, do you hear me?

EVERY. SINGLE. ONE. https://t.co/7fgFhimNL6

— Micah Peters (@micahpeters_) September 13, 2017
Also while we're on the spirit of possibility, we wonder if Cher is working on the hook for Future's next trap banger...