This year, we've seen a slew of nooses being left to intimidate people, racist acts of vandalism and racial threats sent by mail. Even national institutions and celebrities weren't immune to being targeted by racists.
One Tennessee man, however, has said enough is enough, and is refusing to back down in the face of acts of racist intimidation.
According to the Daily News Journal, 42-year-old Ernest Beal found a noose and white supremacist flag on a property line fence outside his Murfreesboro, Tennessee home this past Saturday when he returned home from church.
He posted the picture of the noose and flag with the Celtic "sun" cross (an oft-used white supremacist symbol) on his Facebook page.
"I just want everyone to see what's actually going on. While we think this is happening somewhere else, it's actually here," Beal said. "The only statement this made was to remind me that there's still a lot of stupidity in the world."
Beal and his twin sons have been living in Murfreesboro for over five years, and have been living in a downtown home for about a year and a half. As Beal has settled into his home, he certainly isn't allowing this incident to scare him off.
"I'm not running. I'm fine. Moving to Murfreesboro was the best decision I made for my family, my children," said Beal.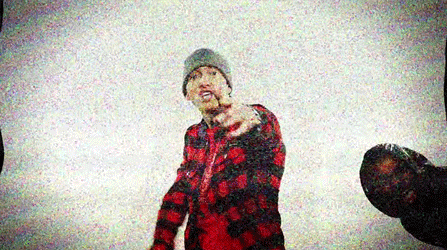 He reported the items to local authorities, and Murfreesboro Police officer Nicholas Sapp took the items into custody.
Beal is certain that this was an isolated incident in what he refers to as a diverse neighborhood. Following the incident, Beal received an outpouring of support from his neighbors.
"They came to the door to say, 'We want to be involved,' " Beal noted. "It meant a lot. It was a lot of different neighbors that I'd waved to, we're looking out for each other. It's part of us coming together."
As for moving forward, Beal is hoping that he receives updates from the investigation. None of his surrounding neighbors saw anyone suspicious on any of their security camera footage. Nevertheless, Beal is standing his ground and vowing to becoming more alert and aware.
"I'm thinking about putting in cameras and more lights. We're being more alert to make sure we stay safe, make sure my family is safe and secure," Beal said. "We live here, this is our home."