Black History
A Texas Lawmaker Is Demanding A Confederate Plaque Promoting Civil War False Narratives Be Removed
The "Children of the Confederacy Creed" denies slavery was an "underlying" cause of the Civil War.
It's one thing when confederate monuments evoke oppressed trauma, it's an entirely different level when they do that and spread historic lies.
A Texas Capitol-based Confederate plaque called the "Children of the Confederacy Creed" has a pledge to "perpetuate, in love and honor, the heroic deeds of those who enlisted in the Confederate Army." Further, its mission is to "teach the truths of history" which includes promoting the false claim that the Civil War wasn't directly tied to slavery.
"The war between the states was not a rebellion," reads the plaque, "nor was its underlying cause to sustain slavery."
Like what you're reading?
Get more in your inbox.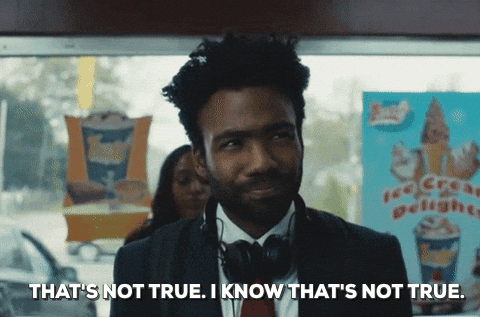 Democratic state Rep. Eric Johnson ain't having that and has caused for the plaque to be removed, HuffPo reports.
This plaque is beneath the dignity of the Texas Capitol and should be relocated. #txlege https://t.co/sUvCZUH4qT— Eric Johnson (@JohnsonForTexas) October 24, 2017
Johnson submitted a formal "change request" to Rod Welsh, executive director of the State Preservation Board.
NEW: Rep. @JohnsonForTexas has officially requested the relocation of the "Children of the Confederacy Creed" plaque from the TX Capitol. pic.twitter.com/qhpXsyswKf— Alexandra Samuels (@AlexSamuelsx5) October 24, 2017
"I have taken every step legally necessary to request that this historically inaccurate plaque be removed from the Texas Capitol," said Johnson in a statement. "It's now time for the State Preservation Board to act, and I look forward to its favorable and expeditious consideration of my request."
Johnson is set to meet with Republican Texas Gov. Greg Abbott on Friday to discuss several other Confederate memorials located around the Texas Capitol. Further, Republican Texas House Speaker Joe Straus had called for the plaque's removal after Johnson made an informal request this past August.
"The plaque ... is not accurate, and Texans are not well-served by incorrect information about our history," wrote Straus to the State Preservation Board last month, per The Texas Tribune. "We have an obligation to all the people we serve to ensure that our history is described correctly, especially when it comes to a subject as painful as slavery."
"This issue is not a partisan one," Johnson noted in the statement. "The plaque is indefensible from a historical standpoint."
"I trust that Governor Abbott, in his role as Chairman of the State Preservation Board, will come to the same conclusion ... I did and call for the plaque's immediate removal," he continued.
Hopefully, a sound conclusion is reached, indeed.