Teyana Taylor took The Ellen Show for a ride on the Soul Train.
The songstress performed her single "Issues/Hold On" on Thursday, and she went all out for her Soul Train-themed set. Her name was literally in lights as a Don Cornelius look-alike introduced the singer.
Taylor gave us the complete Diana Ross fantasy with a solid gold bell-bottom jumpsuit and a head full of voluminous curls. She also had a group of backup singers in sparkly outfits and matching wigs.
The song's sultry baseline was a perfect fit for the performance and set the mood as her dancers got down in their '70s garb.
This performance was already Black as hell, but it got even Blacker when the dancers set the stage for the ultimate Black gathering tradition, a Soul Train line. The dancers looked like they were having the time of their lives when they shimmied down the makeshift runway. Ellen DeGeneres even joined in for a booty bop with Taylor.
I'm available for music video work. @TEYANATAYLOR
pic.twitter.com/NU0lbTYEU0

— Ellen DeGeneres (@TheEllenShow) April 18, 2019
At the end of the performance, Taylor received a gold plaque for her song "Gonna Love Me" from DeGeneres.
If "Issues/Hold On" and Beyoncé's cover of "Before I Let Go," are any indication, 2019's cookouts will be litty.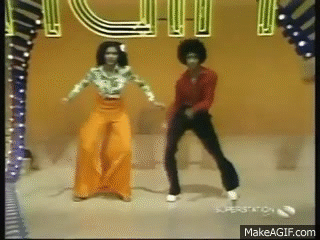 Watch the full performance:
Now, check these out:
The Other Side Of Cancellation: Restoring The Legacy Of Whitney Houston
Beyoncé's 'Lemonade' Will Soon Be Available On All Streaming Platforms
Frank Ocean Shares His Love For 'RuPaul's Drag Race' and Opens Up About His 'Steady' Relationship For LGBTQ Publication