'Solo' Actress Thandie Newton Proved The Force Is With Her By Rocking A Dress With Every Black 'Star Wars' Character
Black excellence in a galaxy far far away ...
Cannes Film Festival is underway, and you know we were not about to miss out on all the black excellence! Solo: A Star Wars story screened at Cannes, starring Donald Glover, is snatching all the headlines for the work he's done in the film (not to mention his music video), but today we're shining the spotlight on the amazing Ms. Thandie Newton!
According to Harpers Bazaar, the actress, who portrays Val in the Han Solo prequel, was spotted on the red carpet wearing a beautiful Vivienne Westwood dress; but, not just any dress — a dress featuring each and every black Star Wars character to date.
Among the characters featured on the gown were John Boyega as Finn, Billy Dee Williams as Lando Calrissian, Donald Glover as young as Lando Calrissian, Forest Whitaker as Saw Gerrera, Hugh Quarshie as Captain Panaka and Samuel L. Jackson as Mace Windu. The iconic James Earl Jones, whose infamous voice was used for Darth Vader in early Star Wars films, was not included.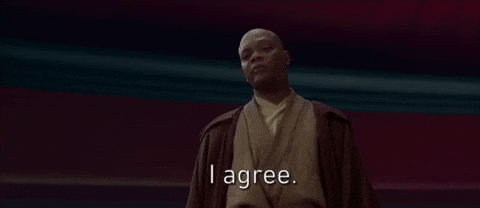 Glover was not just featured on Newton's dress, the "This Is America" artist walked the red carpet with the beautiful actress for the film's premiere.
Black excellence is out of this world!
With the Star Wars saga set to continue for many years to come, here's to hoping there will be too many black Star Wars characters to fit on a single outfit.