The 2018 Midterm Firsts: These Are The History-Making Winners You Should Know
These progressives are making historic strides.
November 07, 2018 at 4:18 am
Many of the results from the 2018 midterm elections were announced on Tuesday.
Despite if the candidate you were rooting for secured their election or not, there's plenty to feel excited and victorious about.
These midterms saw a number of history making wins. Here are a few:
Ayanna Pressley
In Massachusetts, Democrat Ayanna Pressley has secured her seat to become the state's first Black woman elected to Congress. Under the slogan "Change Can't Wait," Pressley unseated incumbent Rep. Mike Capuano in the 7th District Democratic Primary in a surprise victory. Running unopposed, she was a shoo-in.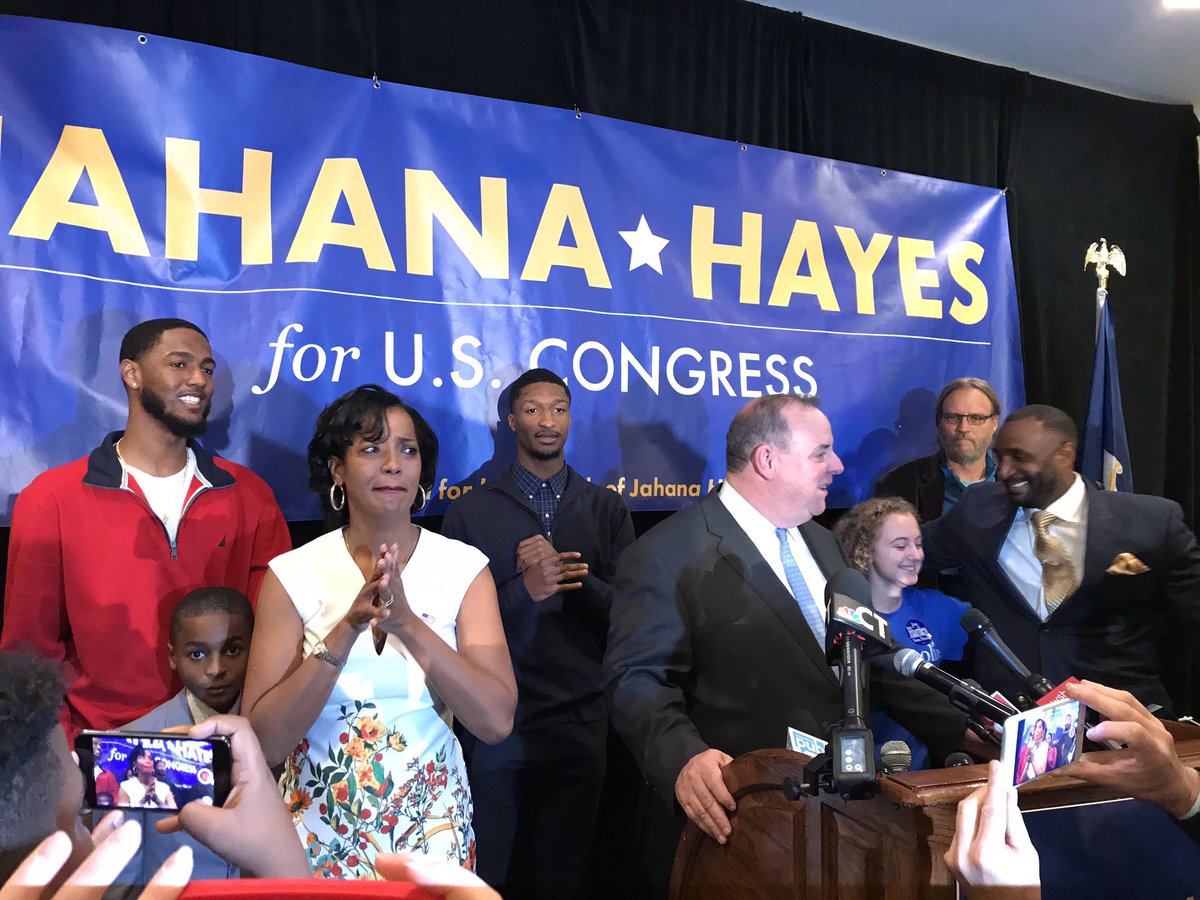 Jahana Hayes
Jahana Hayes first entered the public limelight when Barack Obama awarded her the National Teacher of The Year title in 2016. Just two years later, a Tuesday night victory would lead her to become the first Black congresswoman to represent Connecticut as a U.S.Representative-elect.
"People have said to me, she doesn't have what it takes, she's not built for this. Not only am I built for this, I'm Brass City built for this," Hayes said in her speech on Tuesday.
Rashida Tlaib
In Michigan, Rashida Tlaib has become the first Muslim woman ever elected to Congress on the Democratic ticket representing the 13th district. Born to Palestinian immigrants, the 43-year-old Detroit Native minced no words when asked what was the motivation behind her campaign stating, "I think this is about electing the jury that will impeach him, and I would be a heck of a juror!"
Ilhan Omar
Ilhan Omar has become the first Somali-American ever elected to Congress, representing Minnesota's fifth district. Omar is a Democrat and a refugee who immigrated to the US at 12 years old — and she hasn't been afraid to speak out about Trump's xenophobic immigration policies.
Letitita James
The first Black woman elected to a New York citywide office became the first to win a statewide office as well in the 2018 midterms. Sixty-year-old New York City Public Advocate became the state's first black state attorney general on Tuesday in a 59.7% to 34.3% victory against opponent Keith Wofford.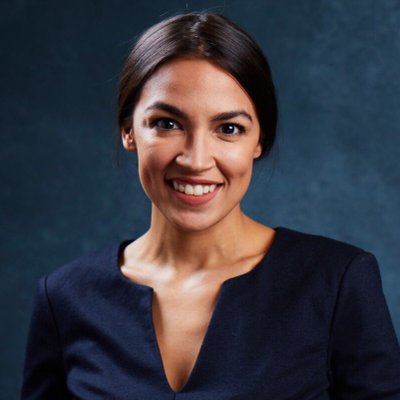 Alexandria Ocasio-Cortez
At 29 years old, Alexandria Ocasio-Cortez is the youngest woman ever elected to Congress, securing the House seat in New York's 14th District. A self-promoted Socialist Democrat, Oscascio-Cortez ran a campaign that mobilized the Hispanic community, persons of color, women and progressives to execute an almost feverish campaign that was anchored by a call for minimum wage raises and affordable health care.
Sharice Davids
Sharice Davids just shattered a few glass ceilings. The daughter of a single mother Army veteran, Kansas elected Davids as the first Native American woman to serve in Congress and the first lesbian to represent the state. A member of the Ho-Chunk Nation, Davids unseated Republican incumbent Republican Rep. Kevin Yoder to take Kansas' 3rd Congressional District. Davids is a community college graduate who then attended las school at Cornell. Her campaign pushed for affordable health care and quality education for all children.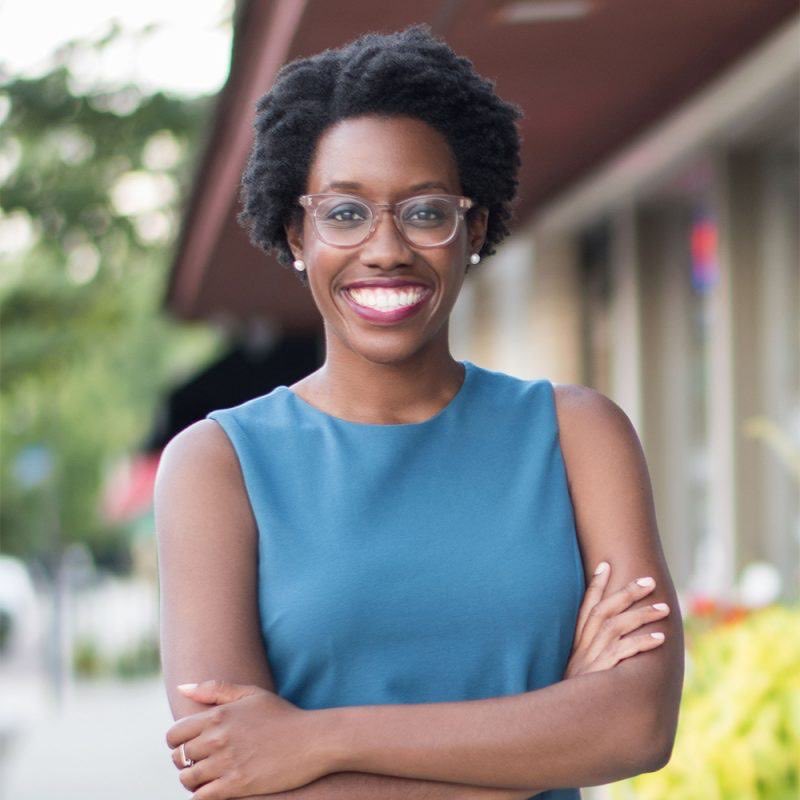 Lauren Underwood
Over in Illinois, Lauren Underwood first made waves when she took first place to six white male contenders aiming to represent the 14th district of Illinois in the state's March primaries. On Tuesday, the registered nurse and former Department of Health and Human Services senior adviser became the first black woman elected to represent the district.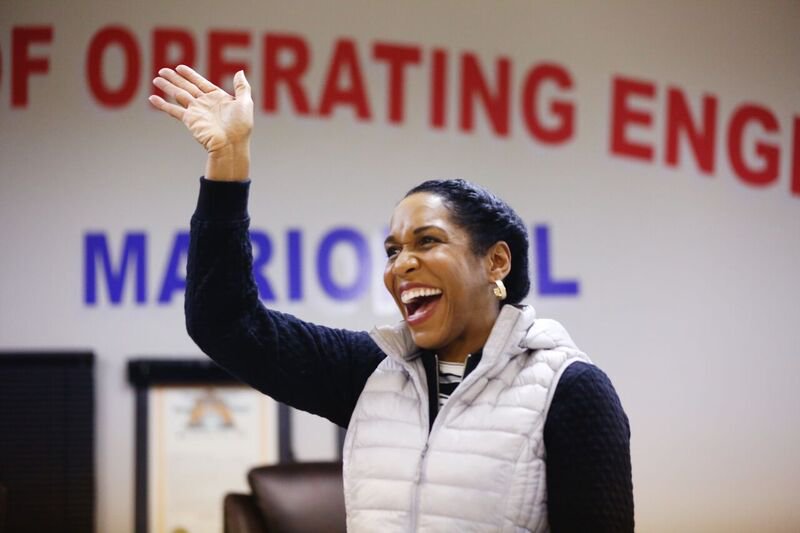 Juliana Stratton
State representative Juliana Stratton worked as a professional mediator before making herstory on Tuesday as she was elected Illinois' first black female Lieutenant Governor. She will serve as second in-command to the state's gubernatorial-elect J.B. Pritzker.
Veronica Escobar
Texas has a large Hispanic population, 40% to be exact, but it wasn't until Tuesday night that the state elected a Latina to Congress. Two, in fact.
Veronica Escobar and Sylvia Garcia (both Democrats) have won their seats in the 16th and 29th District, respectfully.
Escobar formerly served as an El Paso County Judge and was direct about the message she was trying to send with her campaign. "We want to send a very powerful message to Washington, D.C. that the border [community] will not sit on the sidelines during an era of unprecedented racism," she said.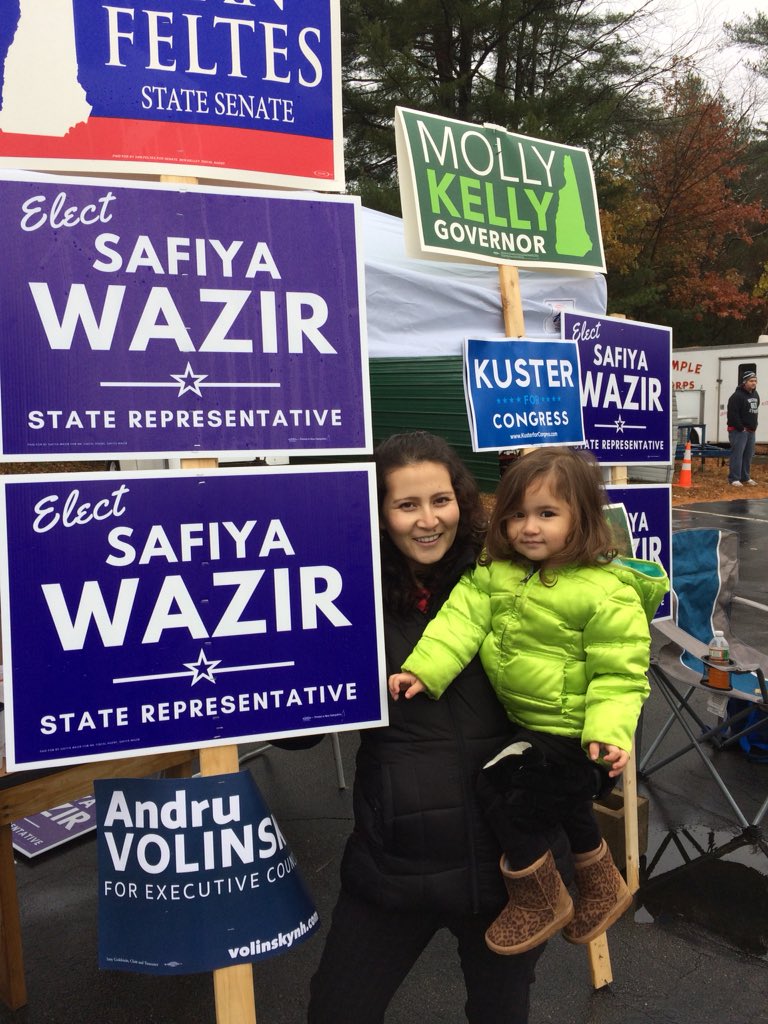 Safiya Wazir
Safiya Wazir not only became New Hampshire's first state legislator to have been a former refugee, she also escaped the Taliban regime. The mother of two became a U.S. citizen five years ago.
Sylvia Garcia
Meanwhile, Houston Democrat Sylvia Garcia defeated Republican challenger Phillip Aronoff. Garcia is a former social worker and lawyer and once tweeted:
I've dedicated my life to my community and public service, and want to take my fight for working families, immigrant justice, women's rights, and equity for all to Washington. Join #TeamSylvia's progressive grassroots movement in CD29 today by donating at https://t.co/uFMfoh4wKq pic.twitter.com/7pCwvfdywD— Sylvia R. Garcia (@SenatorSylvia) January 18, 2018
Jared Polis
Colorado has just elected the nation's first openly gay Governor. Democratic US Rep. Jared Polis defeated his Republican opponent, Colorado Treasurer Walker Stapleton to secure the governor's mansion. He promotes a robust Medicare system, repeal of the death penalty, universal full-day preschool and kindergarten for his state. Making no secret of his sexual orientation, he said of his campaign: "I think it really gives Colorado an opportunity to stick a thumb in the eye of Mike Pence, whose view of America is not as inclusive as where America is today."
Join the Blavity: Politics daily email and follow our coverage on Instagram