Trending
The Malcolm X And Dr. Betty Shabazz Memorial And Educational Center Needs Your Help To Keep Its Doors Open
The Malcolm X Shabazz Foundation is looking to raise $200,000 by May 19, 2018, the 93rd Birthday of Malcolm X.
Photo Credit: Photo: The Malcolm X Shabazz Foundation
The Malcolm X and Dr. Betty Shabazz Memorial and Educational Center, located in New York City, was founded in 1995 by Dr. Betty Shabazz. The center which serves as an institution dedicated to her late-husband, El-Hajj Malik El-Shabazz, largely known as Malcolm X, is also the site where he was assassinated 53 years ago.
This important staple needs our help! With the center in need of repairs, the Malcolm X Shabazz Foundation has launched a campaign to revive and sustain the black historic site.
According to the foundation call for pledges on the Launch Good website, "the goal of this campaign is to not only revive the center, but to ensure that it serves as a world class memorial site documenting the legacy of Malcolm X and Dr. Betty Shabazz for the benefit of future generations. This campaign is one of a series of fundraisers intended to provide the resources necessary to revive and rebuild the Shabazz Center."
Like what you're reading?
Get more in your inbox.
Funds raised will go toward hiring a team to conduct research into X's last years, producing new multimedia educational initiatives, restoring the center and scholarships for young, black students.
The campaign has a goal of $200,000, and will conclude May 19, 2018, the 93rd Birthday of Malcolm X. For more information and to donate, please visit launchgood.com!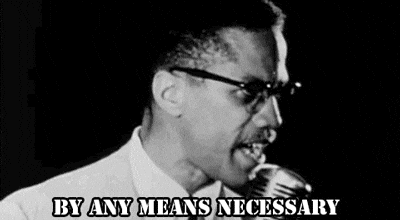 ---
Sponsored Content
7 Ways To Execute Your Dreams