Admit it — you died for every single one of the costumes Beyoncé wore during her Coachella headlining performance. Us, too!
Well, The Cut got to chat with the designer behind the slaying costumes, Balmain's Olivier Rousteing. Rousteing collaborated with Beyoncé and her stylist, Marni Senofonte, to create each intricate look, including the marching band's costumes and Kelly Rowland and Michelle Williams' military-inspired outfits.
In the interview, Rousteing delved into his designing process, how Jay-Z and Ms. Tina reacted to the costumes and what he wants the audience to take from the Coachella looks.
From the moment we saw Bey's first look — the Nefertiti — we knew we were in for a fashionable treat.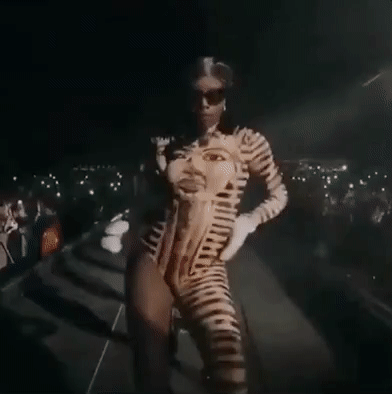 Speaking of that now iconic ensemble, the Nefertiti look was actually the first one that came together for Rousteing!
"We wanted something really timeless, but still part of this story," the designer said. "Also something couture that everybody will remember in 30 years. When you work with B, you want to make sure that every single detail is something unforgettable."
Bey's team actually gave Rousteing two months to complete the looks; they started work on the costumes at the end of January.
"Obviously working with Beyoncé is an incredible achievement, but I think what made me the happiest in this collaboration was actually the word 'collaboration,'" noted Rousteing. "I've been the creative director of Balmain for almost eight years, and it's really rare to find collaborations in fashion or music where you can actually exchange ideas. I worked really closely with Marni Senofonte, Beyoncé's stylist, and really closely with Beyoncé as well. I think the success of this collaboration was actually having a chance to be close to the artist."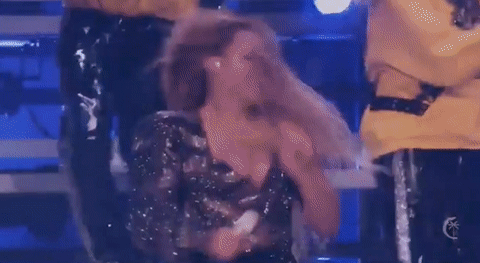 Rousteing also touched on how working so closely with Bey gave him a glimpse of how she balances her unmatched work ethic with her family, noting that as hard as she worked, she also took the time to love up on Blue Ivy and how seeing Jay there made him realize you could "see the strength of the family."
Oh, and if you're wondering whether Jay was feeling the costumes, too?
"Jay was with us when we tried the Egyptian cape for the first time," Rousteing said. "He was just like, 'Wow. This is insane.' That's what I want everybody to say. It made me proud as well."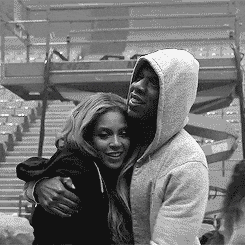 Even better, Rousteing received Ms. Tina's approval, too! Y'all know how major that is, given that she originally designed the looks of Destiny's Child through the House of Dereon.
"When I was fixing the clothes with [Beyoncé] at her place, her mom came and it was amazing because she looked at me and was like, 'You know, we did the costumes in the beginning, and now you're doing it,'" Rousteing said. "And I was like, 'I hope I achieve what you have in mind.' I was a No. 1 fan of 'Survivor' by Destiny's Child, and I never would have believed that after all those years I would be the one to actually make the costumes for them. [Ms. Tina] felt really proud, and it was an amazing moment for me."