The Respin: Emery's 'Empire' Recap — "Fires Of Heaven" S:2 E:3
October 08, 2015 at 4:00 am
Well, the drama is certainly heating up, but not as much as the musical charts will be thanks to Ne-Yo's consistent songwriting credits for the show. Jamal's still on my list because he spent most of the episode frontin' like he doesn't need his mama, when we all know good and well that he does. Lucious is doing his best to out-evil himself at every turn, but not before dinner is served. Gotta love a gracious host.
We saw some real promise from Hakeem's girl group Ménage à Trois. I must say, I was not in support of this group last week but once I saw Cookie whip them into shape and offer some serious sound to Sway I was excited. But Sway still does not have the answers and I am giving him the side eye for helping Lucious pull a fast one on Cookie, so I ask "HOW SWAY?"
Although the Latina trio was destined for greatness, Valentina decided to remain weak and be a traitor. She's not good enough to be a solo act in my humble opinion, so in theme with my hateration on Ludacris last week, I'm rooting for her downfall. I hope her lil' solo project is a flop like her life choices to align with Lucious and leave the girl group.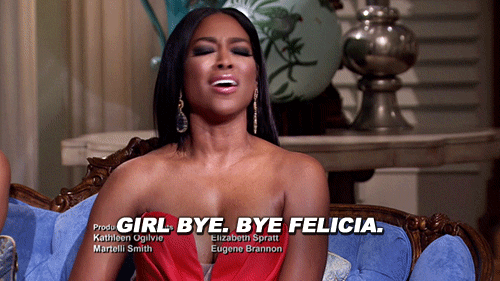 Peace to Frida Gatz because her battle rap skills are next level and they took me back to the good old days when I used to watch YouTube videos in college waiting for the best diss bars to emerge from random settings. She really takes her name seriously though because she was quick to spray the clip when the raps got too real. I'm looking forward to a grittier essence of hip-hop making more of a cameo on the show.
Even though I'm currently not on #teamJamal because he still doesn't know how to act, I have to say that his club hit with Pitbull is amazing. Out of all the music to come out of the Empire franchise, there's no question that this song can make a legitimate impact off the screen. Mr. 305 sounds the exact same on every song he creates but his formula is that of a hit factory. I would not be mad if this song comes on in the club this weekend.
An additional perk is the official video :
https://www.youtube.com/watch?v=uK63orlY6XA
Hakeem is winning my favor this season. Last year I thought he was immature and annoying, but I'm happy to see him take his work seriously and bond with his mother. Working with Cookie has been the best thing for Hakeem and his rapping abilities have improved tenfold. Bringing out Timbaland at his daddy's welcome-home-from-prison party was like the rap version of a hostile takeover. Last week a rap battle between Lucious and Hakeem was on my wish list and I think this moment came pretty close.
This week's honorable mention goes to Cookie's gold chain shirt.
https://instagram.com/p/8djIzOTfL4/
Although some might argue gold chains aren't about music, I would say gold chains are a character in black music culture that have garnered thousands of lines on several hits.
Lucious still hates Andre and it seems to me that his mom having mental issues is the reason behind that. Can Empire afford to pay Kelly Rowland to sing as his mama? Only time will tell. I hope he works that out instead of playing the piano after being evil. I'm also over him saying he is God.
Jamal finally came to his senses in the end and knows he needs his mom, but he is so thirsty for his dad's approval that he would rather have Lucious the lucifer produce a hit track. Well, like Jay-Z and Freeway Ricky Ross once rapped "the devil is lie."
I'm looking forward to more great music and all the drama that's sure to produce some regret-themed  hits while the family continues to battle one another. I'm still wishing for Andre to get a musical gift from God because his chips remain down.
I would love to see Cookie rap in that gold chain shirt as well. Until then, I vote for less Valentina and more celebrity cameos supporting Hakeem — maybe he can take the other two girls and make a great song. Check out the music from this episode here.
---
What did you think of the music in this episode of Empire? Let us know in the comments below!